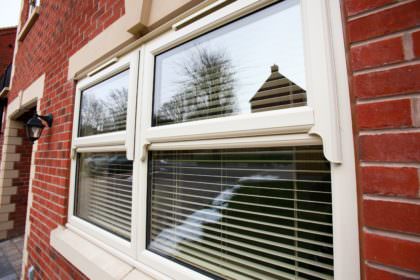 Outfitting your home with high quality uPVC windows is an easy, practical and wonderful way to greatly enhance the thermal efficiency, aesthetic and security of your property.  We're here to prevent all Cambridge homeowners from settling for mediocre uPVC windows, and we only offer the best.
Our exceptional uPVC windows are available in a wide range of styles and finishes, including uPVC Casement Windows, uPVC Flush Casement Windows, uPVC Tilt and Turn Windows, uPVC French Casement Windows, uPVC Sliding Sash Windows and uPVC Bow Window and Bay Windows.
uPVC Windows to Set the Standard
By choosing uPVC windows from us, you'll be able to enjoy the fantastic standard of quality that is only achievable by Liniar uPVC window frame. The Liniar design is the only uPVC profile to have been designed in the 21st century, and therefore has set the bar against only the most up to date requirements.
To ensure uPVC window longevity, all Liniar uPVC windows we install are accompanied by a 10-year guarantee. This will cover any uPVC window in your Cambridge home against rotting, warping or discolouring. The best is here to stay, with WFS Anglia Ltd.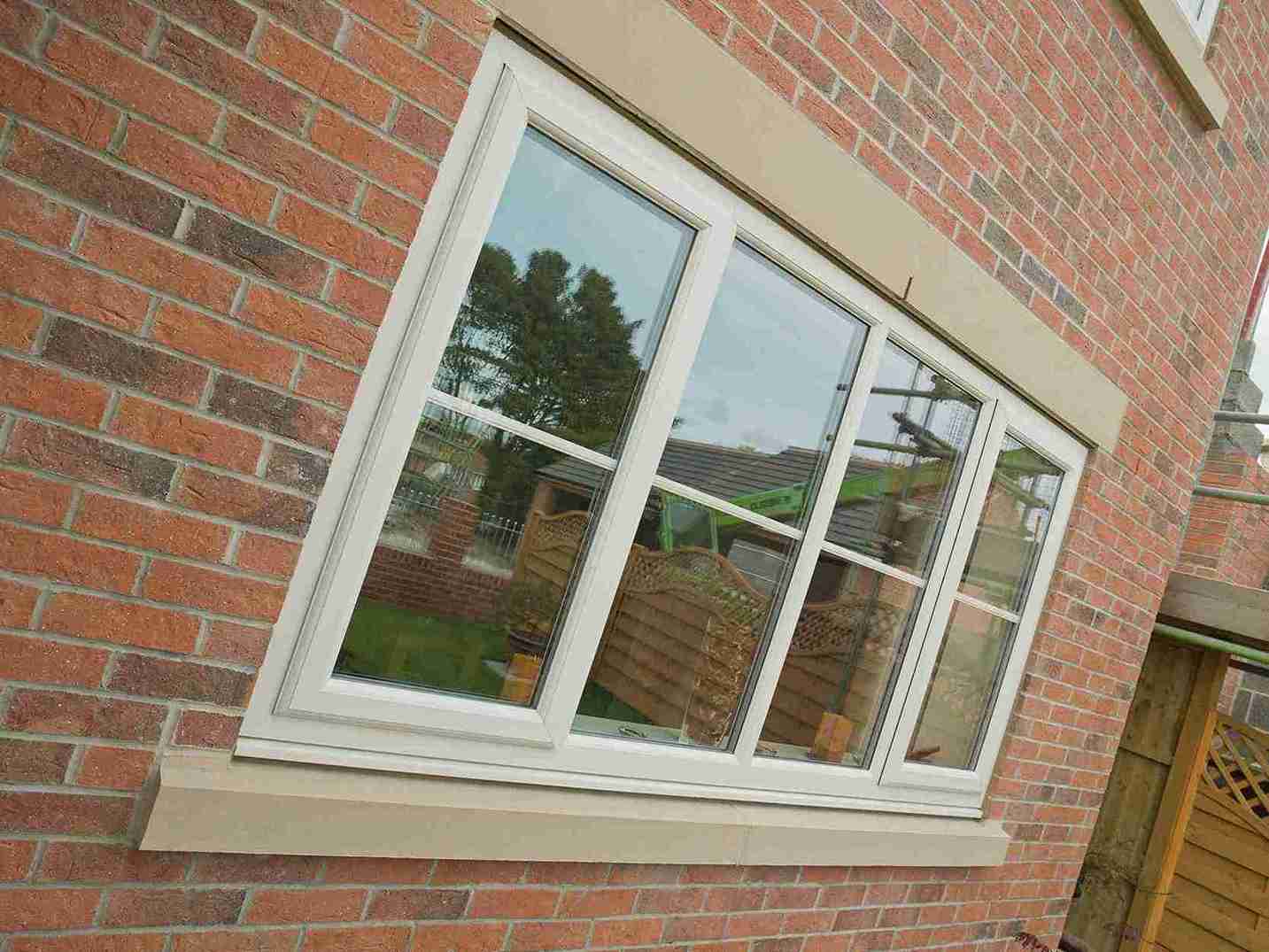 uPVC Windows and Cambridge Home Security
Keep those Cambridge criminals away from your property with our uPVC windows, secured by Yale. The high security, shootbolt locking system from Yale achieves a world-class standard of security for your property, and will guarantee complete peace of mind when it comes to home security.
Not only will our uPVC windows protect you, your family and your home, you'll also be protected in the unlikely event they fail to do this. All Yale locks are covered by a 10-year mechanical guarantee, and a £1,000 security guarantee. We've got you covered, at WFS Anglia Ltd.
Keep Warm, Save Money with our uPVC Windows
Thanks to the unrivalled uPVC Window profile from Liniar, your Cambridge home is sure to reach outstanding levels of thermal efficiency. Inside all Liniar uPVC window frames are size optimised chambers that work together in order to break up mini convection currents and trap in pockets of warm air. This keeps the warmth inside where you want it.
This means that your Cambridge home will not only get warmer, it will stay warmer for longer periods of time. This is highly beneficial, as it allows you to put your heating on less, and therefore spend less on your energy bills. With WFS Anglia Ltd, you'll keep warm, without burning a hole in your pocket.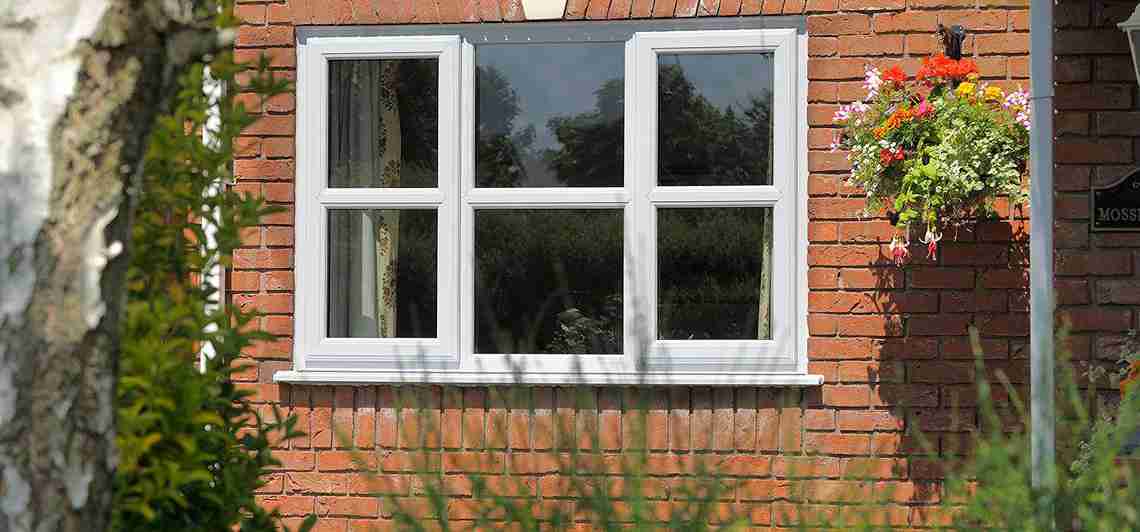 uPVC Window Styles, Cambridge
uPVC Casement Windows
Classic, elegant and stylish, our uPVC Casement Windows offer a timeless design that can fit seamlessly into any and all Cambridge homes, both traditional and contemporary. Utilising the Liniar uPVC window frame, and the unmatchable security from Yale, our Casement Windows are sure to satisfy across the board.
A harmonious combination of slim sightlines, durable hardware and a chamfered rebate, our uPVC Casement Windows offer outstanding levels of resilience, durability and performance. Their beautiful, crisp aesthetic exudes a sense of charm, and is sure to be a welcome addition to any Cambridge home.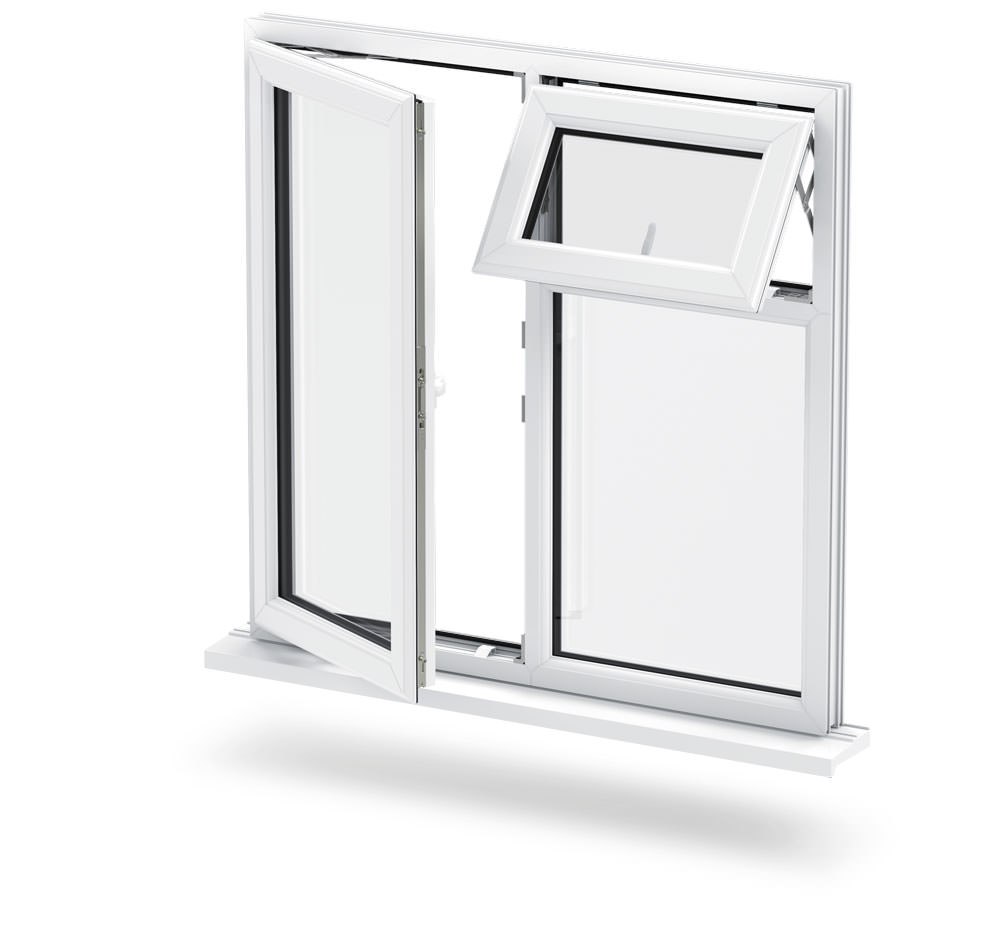 uPVC Flush Casement Windows
Our uPVC Flush Casement Windows are an effortless way to enjoy a beautifully traditional look without having to miss out on all the benefit that the modern day and age can bring. With WFS Anglia Ltd, you can keep current, and stand out all at the same time.
A versatile uPVC Window by design, you can choose from a large range of additional hardware, colours and opening options. This enables you to guarantee that our uPVC Flush Casement Windows will be a perfect fit for your Cambridge home. As standard, the Liniar uPVC profile and Yale locking systems ensures that our uPVC windows will reach unparalleled standards of performance and security.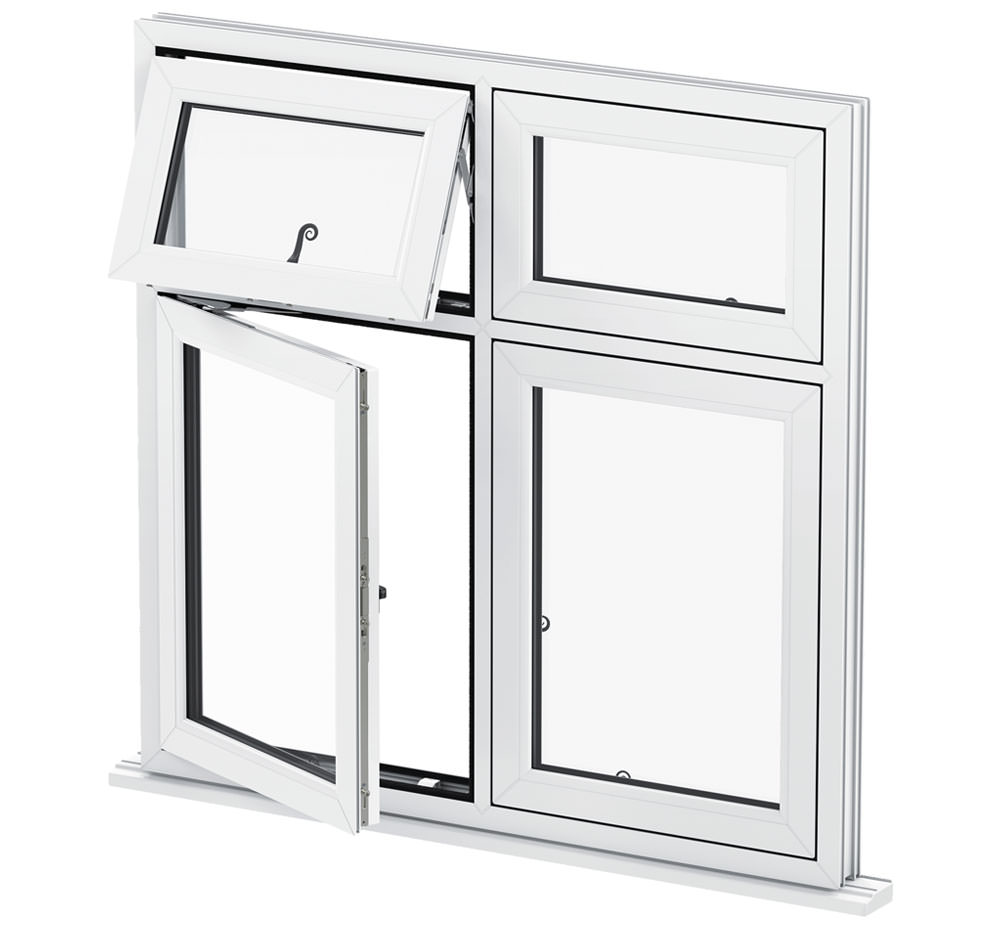 uPVC Tilt and Turn Windows
uPVC Tilt and Turn windows simply offer more, their multi-functional design allows them achieve unique standards that other uPVC windows cannot match. The exclusive 'tilt only' function allows all Cambridge homeowners to open their uPVC windows on a 90° angle. This enables you to increase airflow without compromising on security.
Our uPVC Tilt and Turn windows feature integrated hardware, easy cleaning, outstanding weather protection and a wonderfully crisp and European aesthetic. Increased performance, increased aesthetic, increased satisfaction with WFS Anglia Ltd.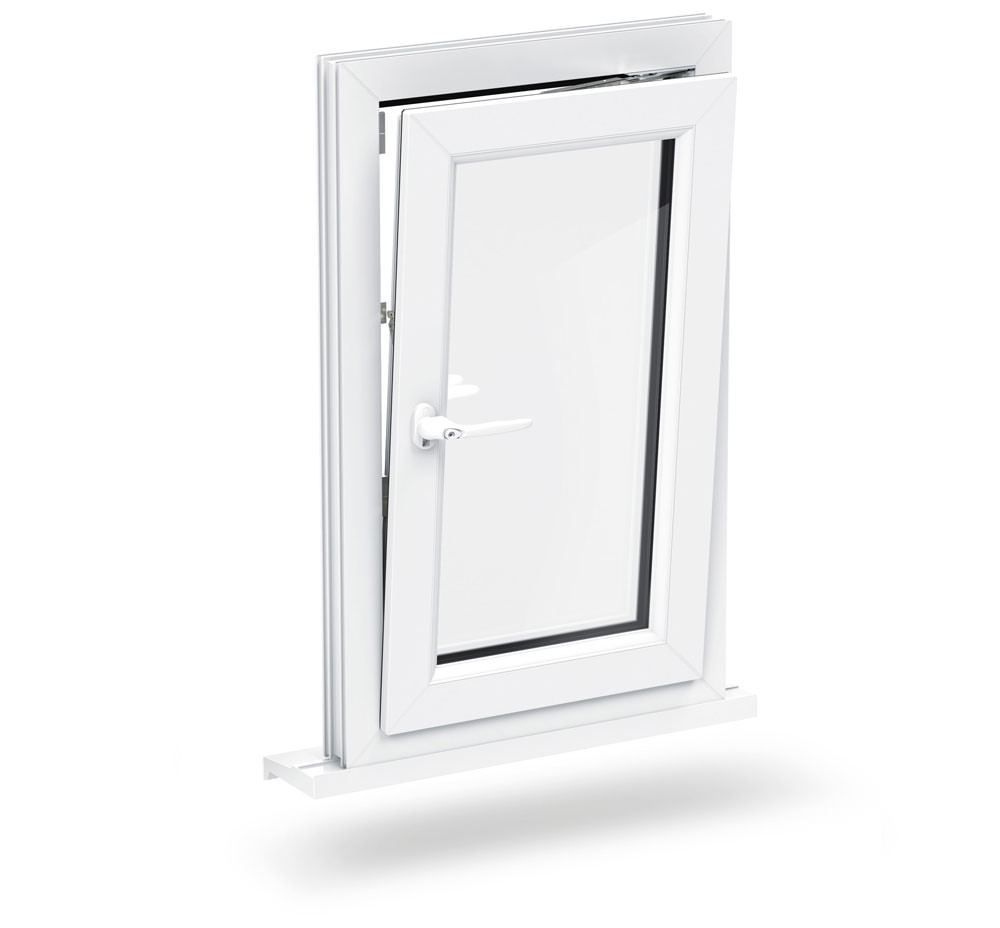 uPVC French Windows
uPVC French Windows offer a home-enhancing standard of space and natural light allowance. Featuring an intelligently designed flying mullion, uPVC French Windows leave no middle fixture behind when opened, which makes way for a completely unobstructed opening.
This feature means that our uPVC French Windows can be used as a fire escape in all the habitable rooms of your Cambridge home. When this is combined with their easy clean hinges and classic, eco-friendly aesthetic, you can really see why these uPVC windows are in demand.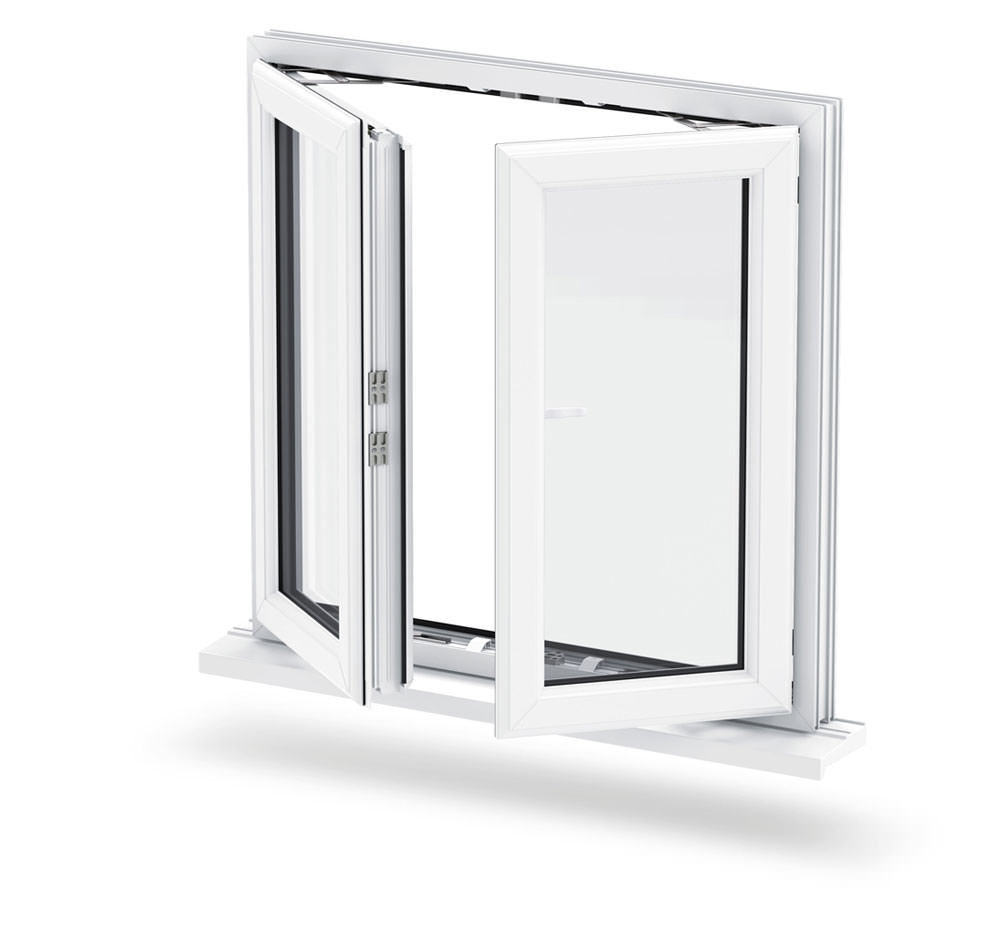 uPVC Sliding Sash Windows
The uPVC window has allowed this classic design to come into the modern age. Featuring a design that has been adored for generations, our uPVC Sliding Sash Windows allow Cambridge homeowners to enjoy all the benefits of tradition, without any of the setbacks.
Although uPVC sliding sash windows have been known to be heavy and cumbersome, the innovative spring balance system effectively counteracts the weight of the sliding sash, and ensures effortless and smooth operation every time. To further performance, our uPVC Sliding Sash Windows utilise pivot bars, safety restrictors and concealed gaskets to ensure only the best is achieved and maintained.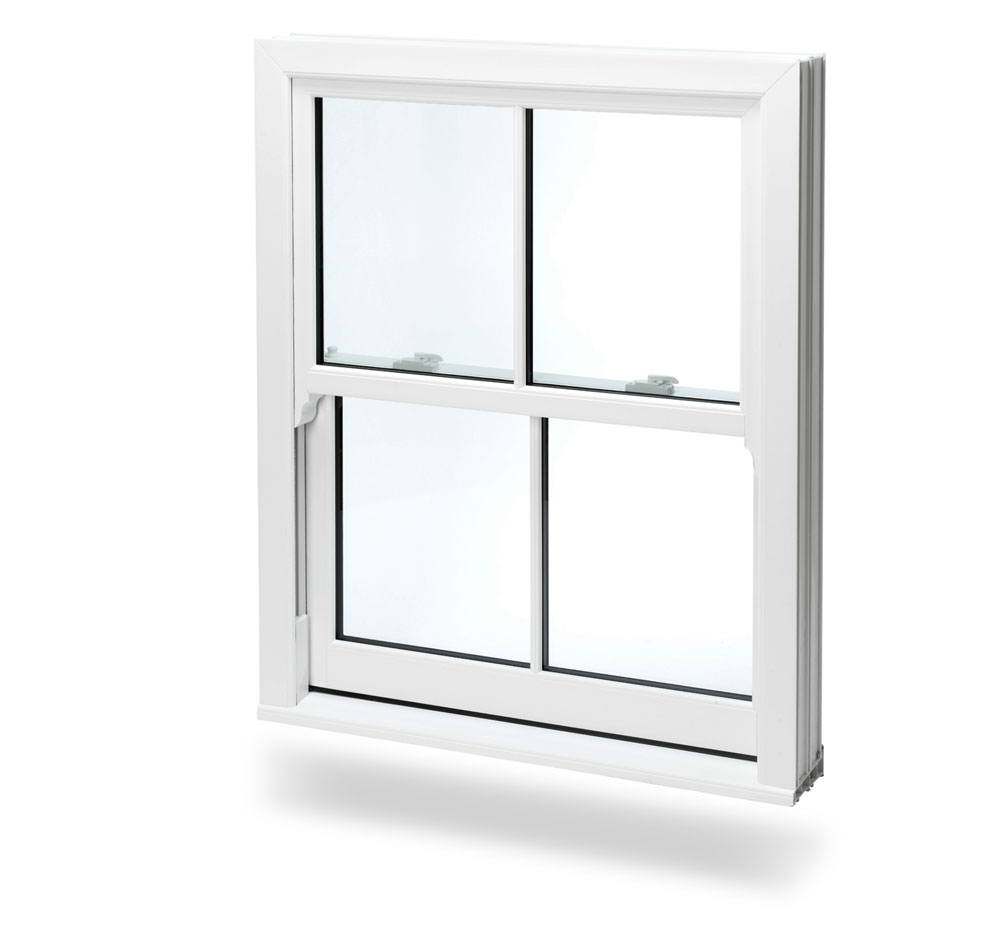 uPVC Bay Window and uPVC Bow Windows
An incredibly impressive and grand uPVC Windows design, our uPVC Bay Window and uPVC Bow Windows extend outwards from your Cambridge property, and consequently offer beautiful panoramic views that greatly enhance a sense of space and light.
Fitted with bay pole reinforcement and joint couplings, these uPVC windows combine increased robustness and rigidity with a low maintenance design that eliminates dust traps, and ensures you can enjoy all the benefits without any of the headaches.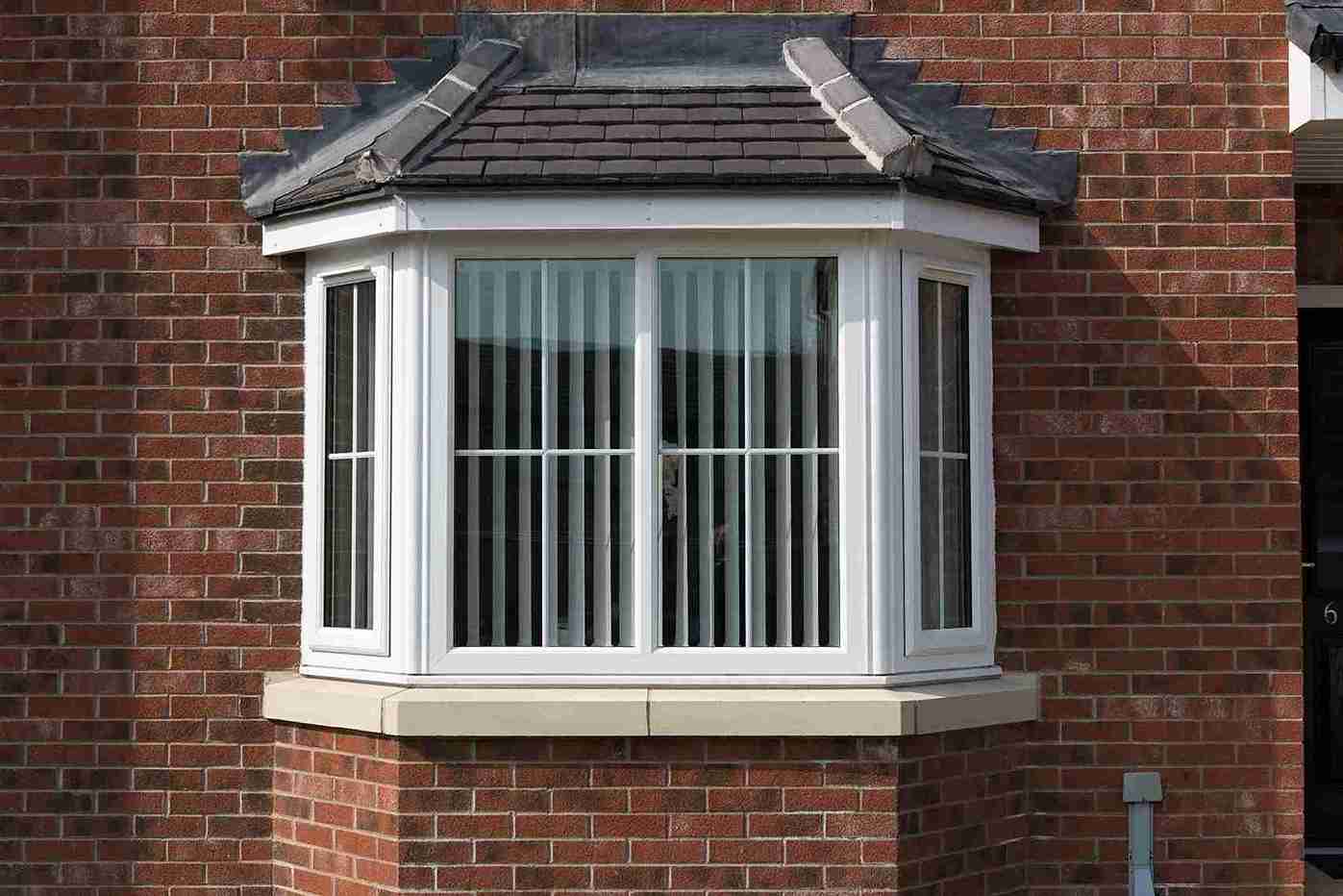 uPVC Windows Prices
Have our uPVC windows caught your eye? All you have to do is visit our extremely easy to use online quote generator, where you'll be able to get a free, instant, non-obligatory uPVC window price. Enjoy exceptional products, at fantastically competitive prices in the Cambridge area.
If you're still scratching your chin, you can get in contact with us via our online contact form. Here, a member of our friendly team will always be ready with a prompt, informative response to any problems you may have, and we'll get you on your way to home improvement heaven!