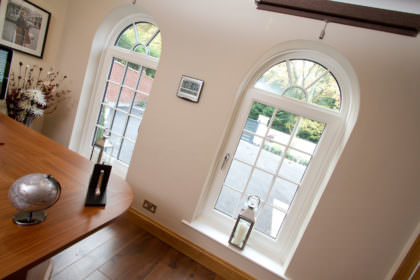 We are proud to offer Peterborough homeowners the chance to outfit their home with double glazing that sets the standard for quality and performance. We are able to guarantee the highest standard of service and product. Choose WFS Anglia Ltd today, and enjoy all that the best can bring.
We understand that our double glazing designs need to be accommodating and varying in order to reflect the wide-spanning preferences and tastes of all of our customers. We offer a comprehensive range of styles, including uPVC Casement Windows, uPVC Flush Casement Windows, uPVC Tilt and Turn Windows, uPVC Sliding Sash Windows, uPVC French Windows, uPVC Bay Windows, uPVC Bow Windows, uPVC Front Doors, uPVC Back Doors, Composite Doors, uPVC Stable Doors, uPVC French Doors, uPVC Patio Doors and uPVC Bi-Fold Doors.
Double Glazing Peterborough
Our whole uPVC double glazing range for Peterborough homes features the industry-leading uPVC window frame from Liniar. This uPVC profile, the only one to have been designed in the 21st century, combines a range of features to offer unbeatable levels of durability, thermal efficiency, performance and design. Our expert installers will make sure you get the best every time.
Our Certass accreditation also means that you'll not only benefit from high quality products, you'll also benefit from an expert standard of craftsmanship that is in complete compliance with the latest standards of government legislation. Get more for your  home, with WFS Anglia Ltd.
Protect Your Home with Highly Secure Features
In order to guarantee the highest standards of Peterborough home security available, we install all of our double glazing options with the world-class locking systems from Yale. These high security, multi-point locking systems achieve a standard of security that completely outclasses the average.
The Liniar profile also features internal structures that greatly increase the base level of strength. When compared to your average double glazing profile, these internal structures cause our double glazing to completely excel in robustness and rigidity. Don't settle for less with our double glazing. Get in touch.
Keep Warm, with our Thermally Efficient Double Glazing
Our whole double glazing range is assessed using a rating formula adopted by the European Window Energy Rating Scheme. Not only does this mean that our double glazing offers you outstanding levels of thermal efficiency, it does it in a safe and legitimate way.
The Liniar profile contains an intelligently constructed multi-chamber design that is made to break up mini-convection currents and lock in pockets of lovely warm air. When this comes down to your property, it means that your house will become more of a home as it becomes more effective at keeping your heating on the inside where you want it. This also means you'll end up saving money on your heating bills!
uPVC Windows for Your Home
uPVC Casement Windows
Our uPVC Casement Windows have proved themselves to be a very popular choice throughout the area. Offering a classic and crisp aesthetic, they can fit seamlessly into both contemporary or traditional properties.
Combining durable hardware, slim sightlines, Yale security and Liniar thermal efficiency, our Casement Windows have a lot to offer for all homeowners, and it's all finished off with a beautiful chamfered rebate to ensure a wonderful European aesthetic.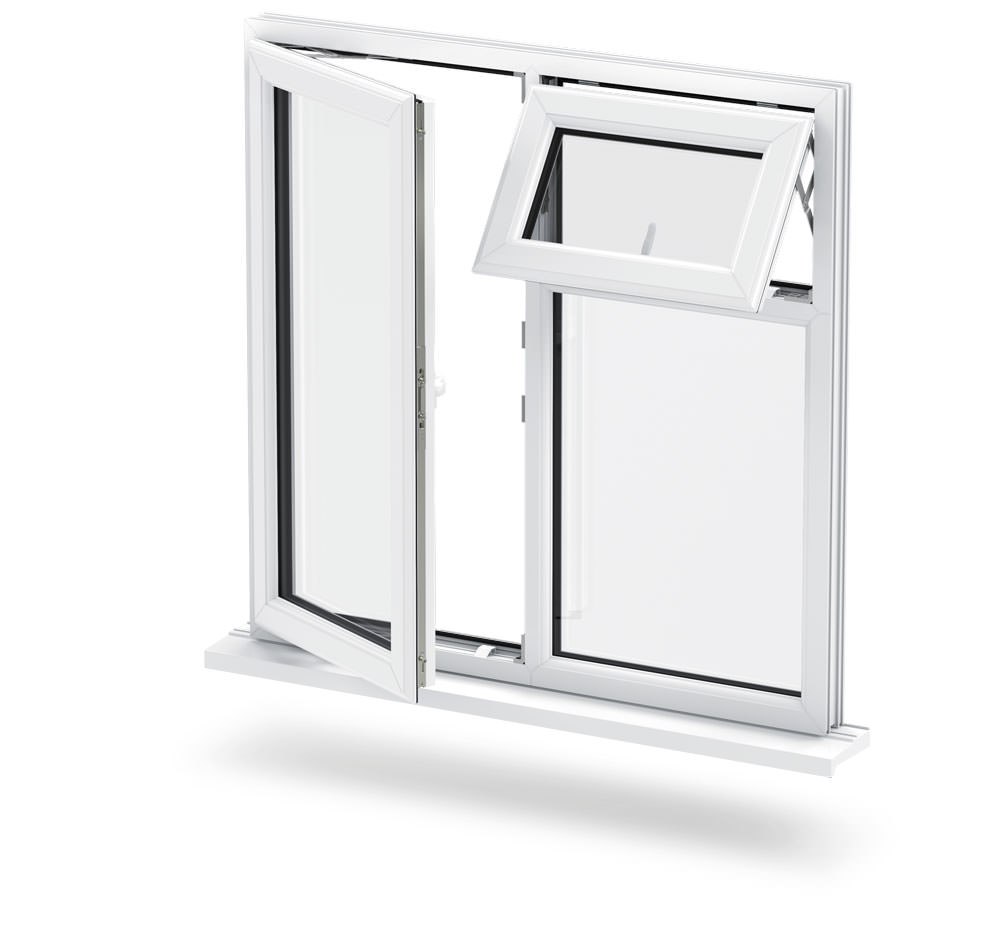 uPVC Flush Sash Windows
If you're looking for double glazing that allows you to enjoy a classic aesthetic without missing out on all the benefits of modern design, then Flush Sash Windows are a fantastic choice for your Peterborough home.
Inspired by classic timber joinery, all the window sashes fit flush with each other when closed, which creates a classically charming look. Although traditional by design, our Flush Sash Windows are low maintenance, thermally efficient, versatile, and secure. They offer a standard of quality that is worlds away from their traditional counterparts.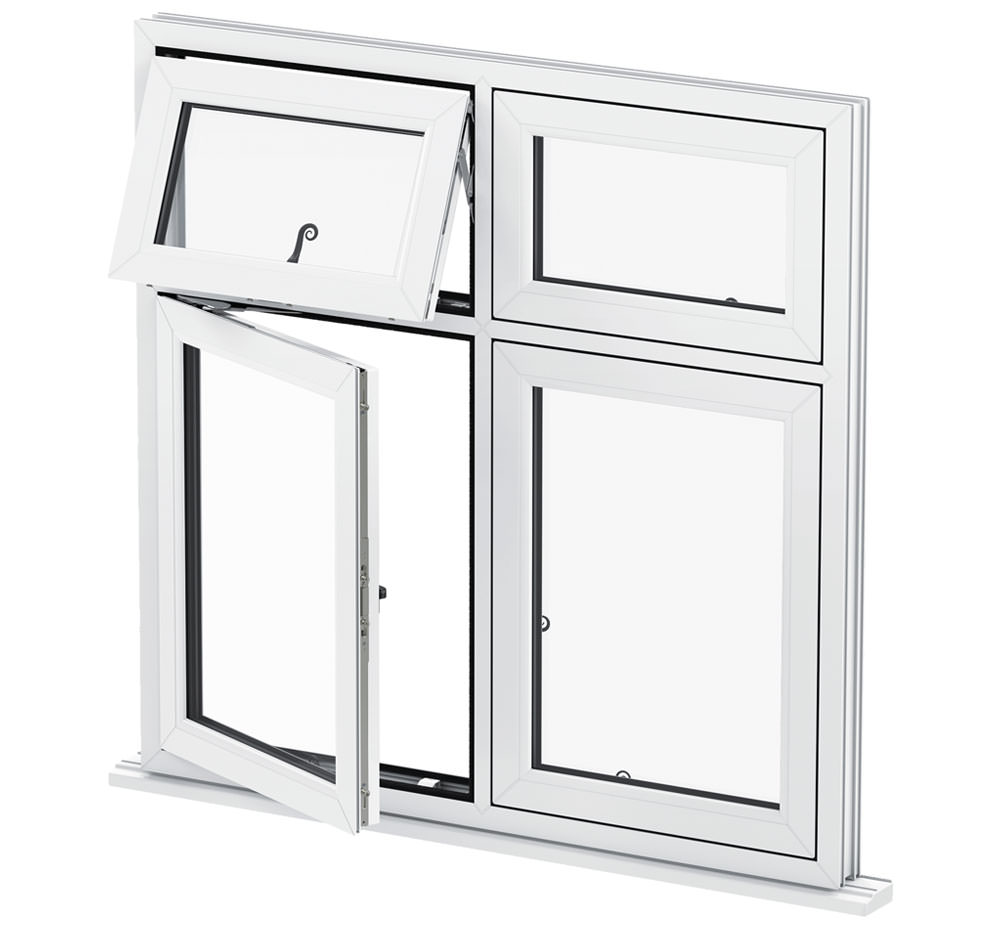 uPVC Tilt and Turn Windows
By combining a wonderful appearance with multi-functionality, our Tilt and Turn Windows offer more for every home. Featuring a unique 'tilt only' function, our Tilt and Turn Windows enable you to increase ventilation without opening the window fully, and therefore avoid compromising on security or safety.
Consisting of integrated hardware, easy cleaning, a continuous rebate gasket and a crisp aesthetic, our Tilt and Turn Windows offer outstanding protection against adverse weather and unwanted noise, and allow you to enjoy all their benefits without any of the chores.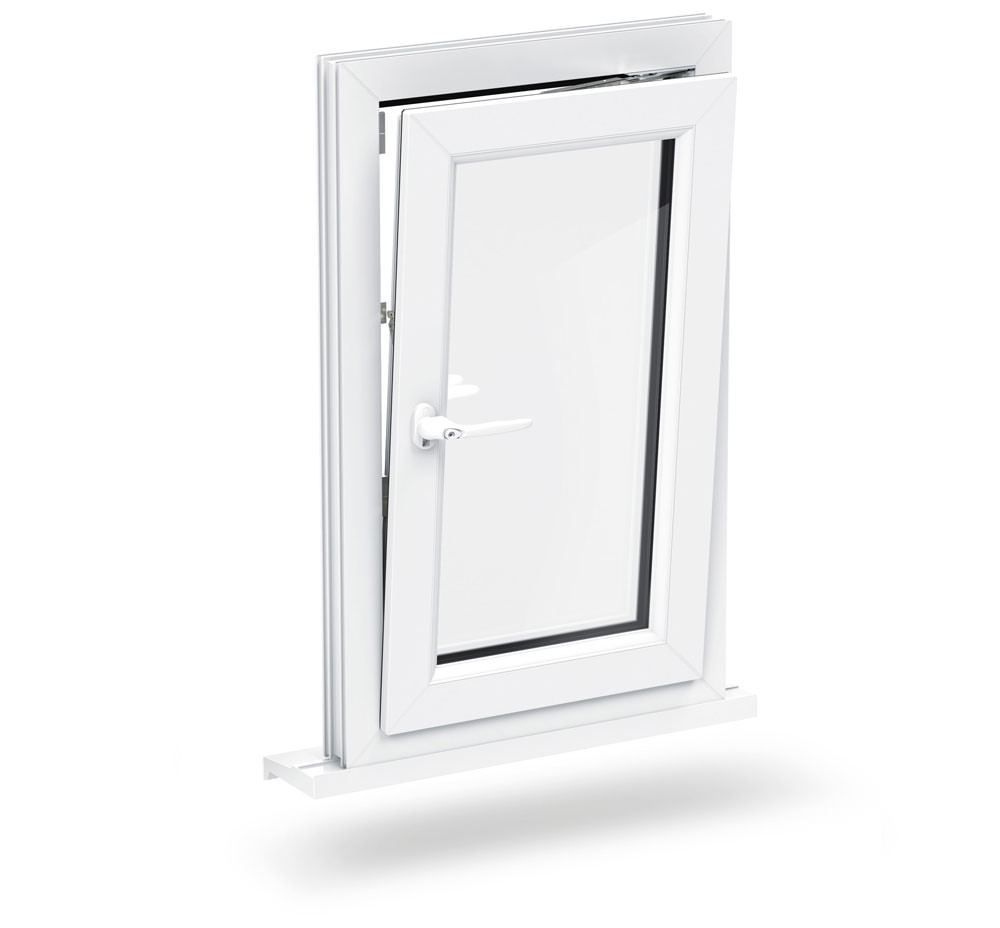 uPVC Sliding Sash Windows
The most classic of all of our uPVC Window designs, our uPVC Sliding Sash Windows exude tradition and charm. Featuring a beautiful sliding sash, you can loyally capture the original design without missing out on any modern benefits. Bring a harmony between the old and the new, with WFS Anglia Ltd.
The innovative spring balance that is featured in all of our sliding sash windows means that you can bypass the normally heavy and cumbersome sliding sash, and instead you can enjoy effortless operation thanks to this intelligent feature, that balances to counteract the weight of the sliding sash.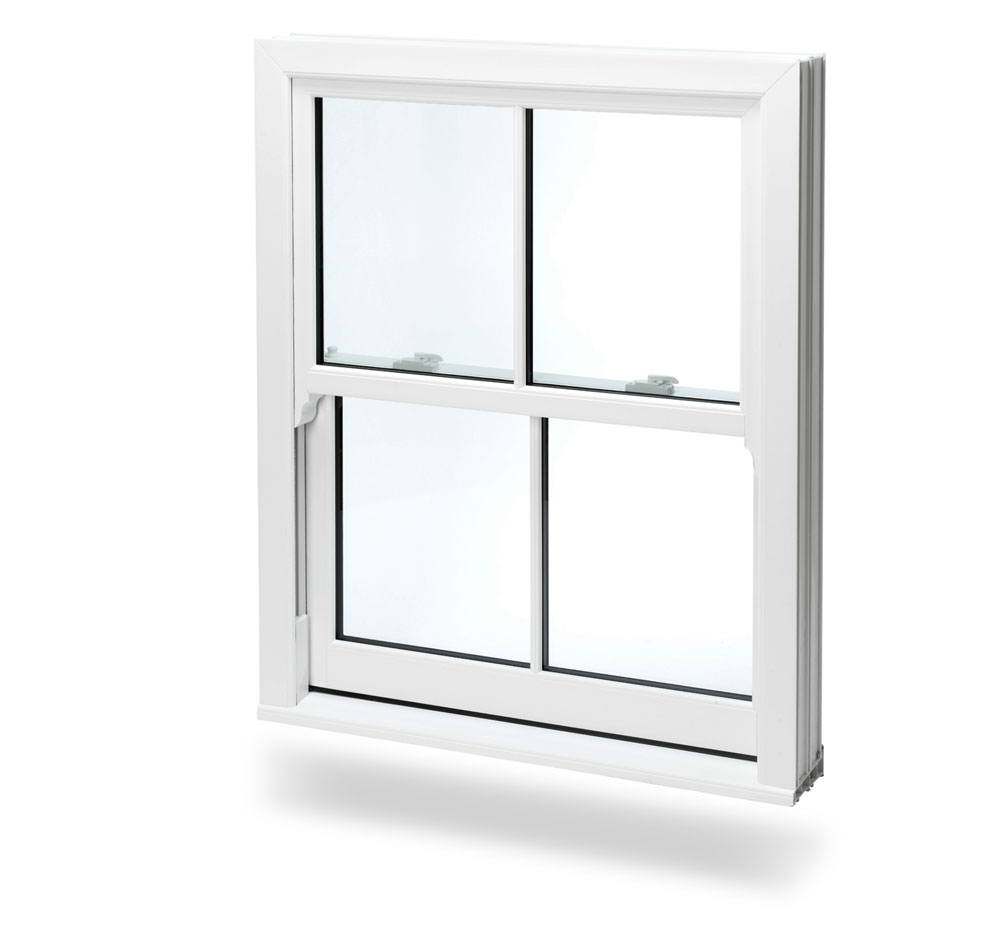 uPVC French Windows
uPVC French Windows are an effortless way to install a cultural flair into your home. By featuring a flying mullion, you can enjoy a spacious and bright feel when you open your uPVC French Windows fully, due to the fact that there will be no fixtures left behind.
This also means that they can be easily, and safely used as a fire escape in all habitable rooms. When this feature is combined with easy-clean hinges, eco-friendly materials and outstanding thermal efficiency, it's easy to see why our uPVC French Windows are a highly popular choice.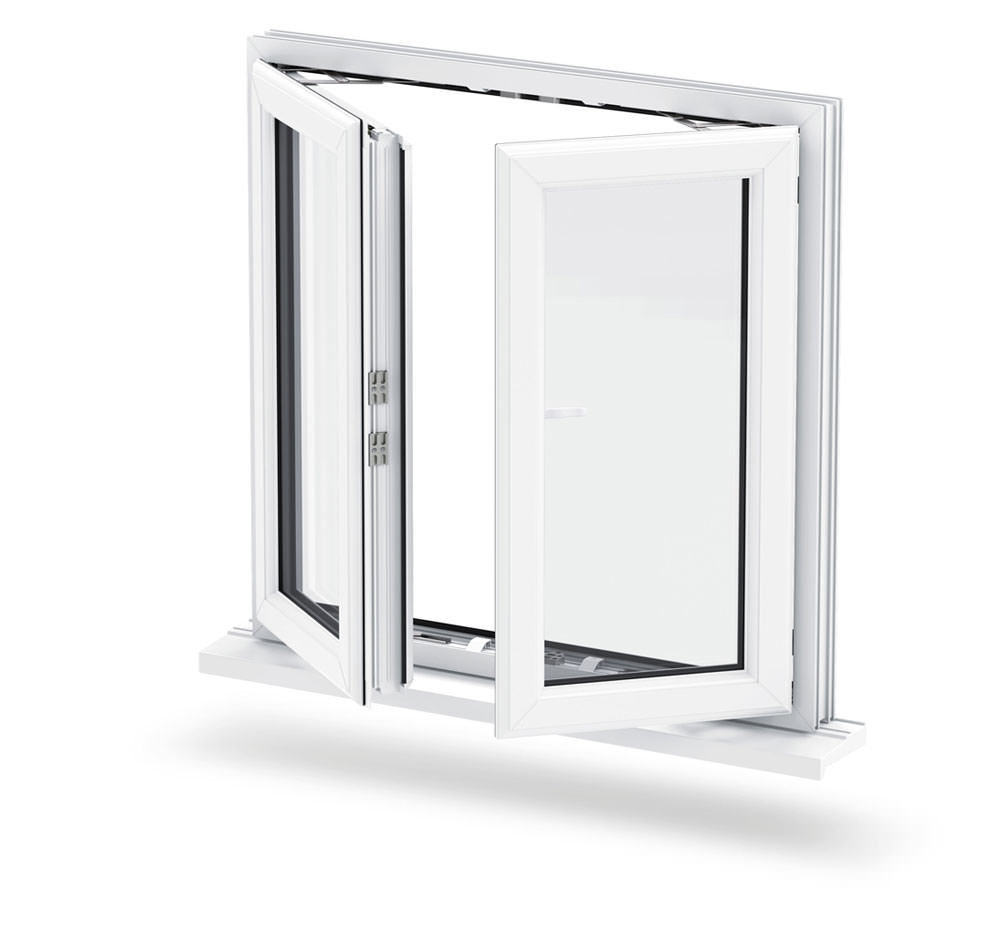 uPVC Bay Windows & uPVC Bow Windows
Specialising in grandeur, our uPVC Bow and Bay Windows offer outstanding levels of space and light. Because they extend outwards, you'll enjoy beautifully panoramic views whilst benefiting from an impressive and wonderful window design.
To ensure structural integrity, and low maintenance, all of our Bay and Bow windows feature bay pole reinforcement and joint couplings to not only increase robustness and rigidity, but to also eliminate the possibility of dust traps. All this is achieved whilst maintaining a slim line and trim aesthetic.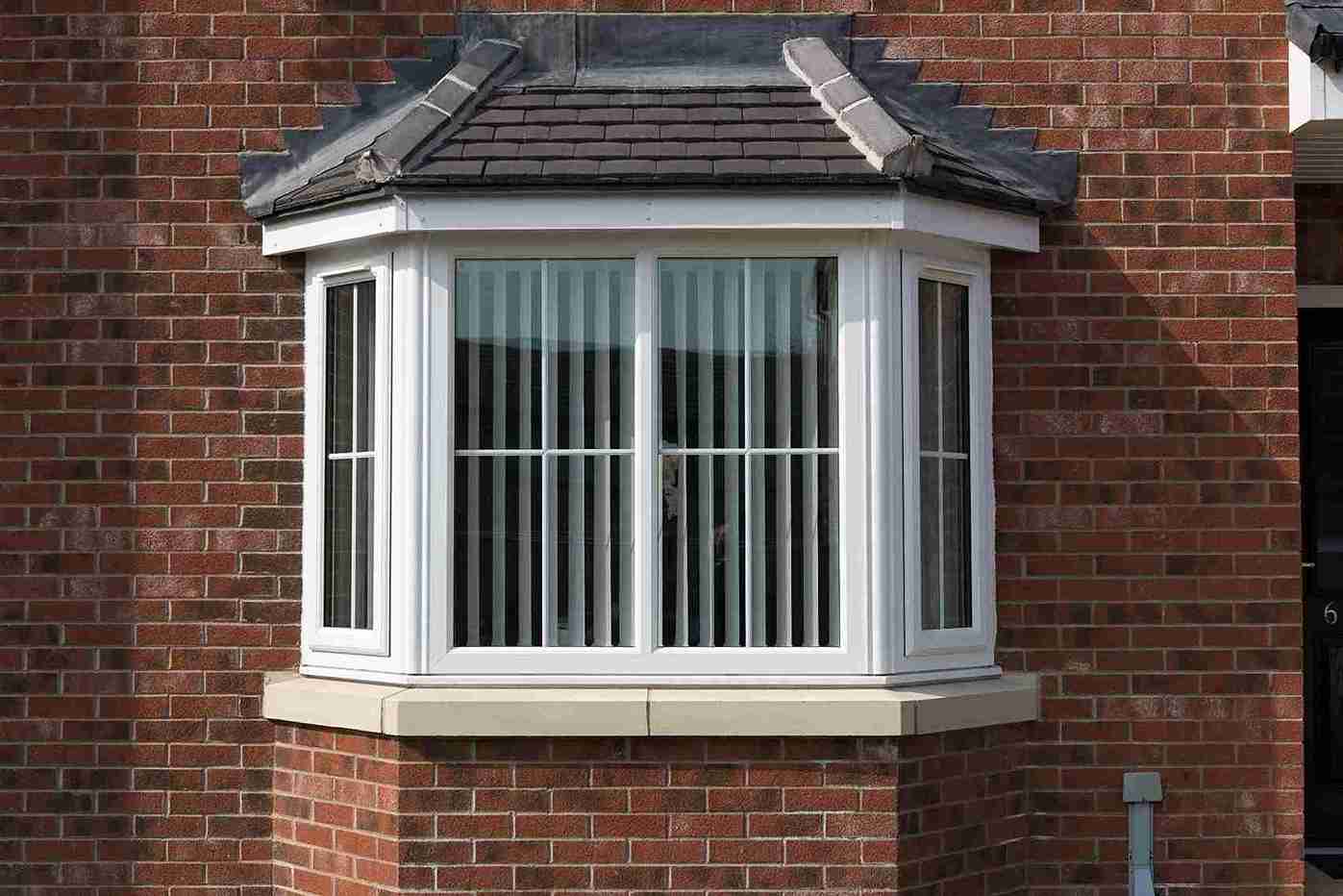 uPVC Doors for Your Home
uPVC Front Doors
Our uPVC Front Doors are the perfect way to welcome guests into your home. Featuring a timeless aesthetic, a high performance uPVC profile and unbeatable security from Yale, you're guaranteed to be getting the best.
In order to make sure your Peterborough home is as accessible as possible, you can opt to have your uPVC front door fitted with a low threshold. This means that it will be an effortless experience for all wheelchair and pushchair users. Everyone can enjoy high quality double glazing, with WFS Anglia Ltd.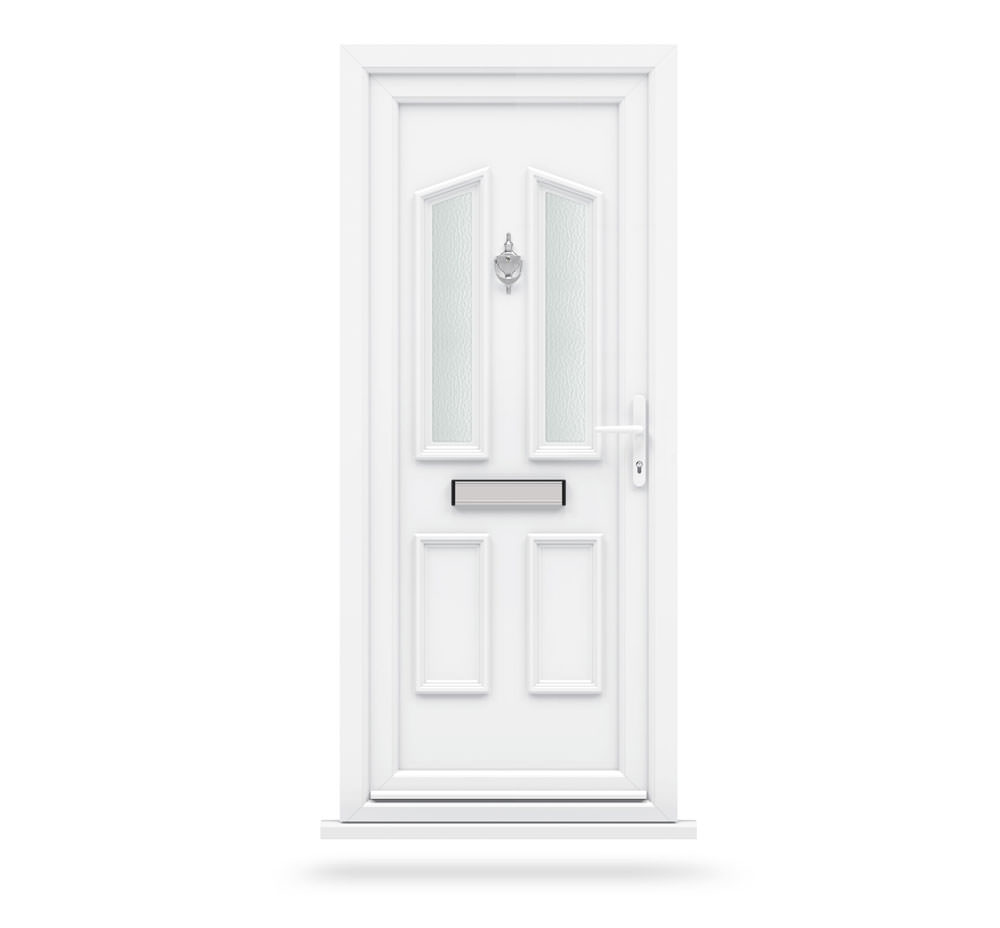 uPVC Back Doors
We understand that high quality uPVC back doors can be the difference between a restless night and peace of mind. All our uPVC back doors are highly reliable and offer outstanding levels of security and performance. With WFS Anglia Ltd, you've got nothing to worry about.
For swift exit in an emergency, you can opt to have your back door fitted with a push bar option. This allows your back door to operate as a swift and efficient fire escape, and will allow you and your loved ones to escape with ease should anything go wrong. Clever, safe and beautiful uPVC back doors for your Peterborough home.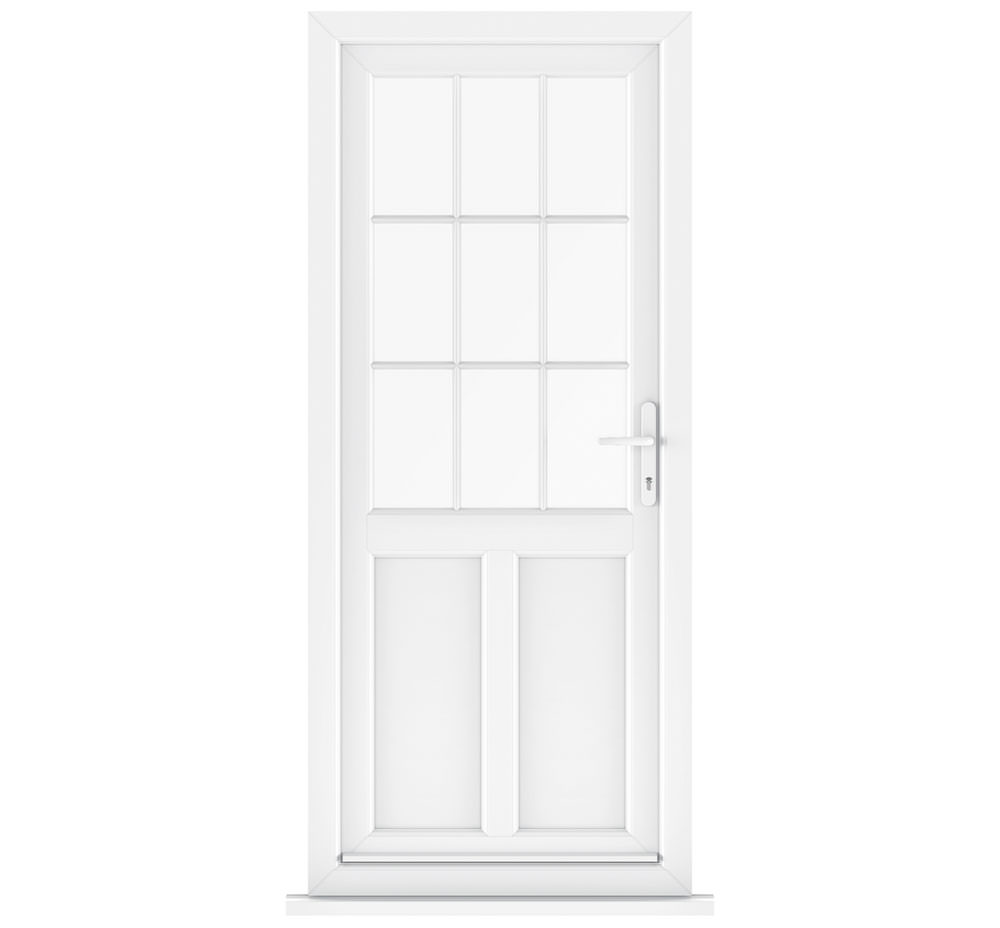 Composite Doors
Being a wonderfully modern design, our Composite Doors benefit from the very latest in double glazing technology. By combining a range of materials, including uPVC, timber and GRP (glass reinforced plastic), you'll be able to enjoy only the best of each material, and experience a standard of double glazing that has been tailor made.
Strong, durable and resilient by design, our composite doors offer outstanding home security, as well as protection against the elements. Although they achieve a beautifully wooden aesthetic, you won't be bogged down by any high maintenance chores. Experience the best, easily, with WFS Anglia Ltd.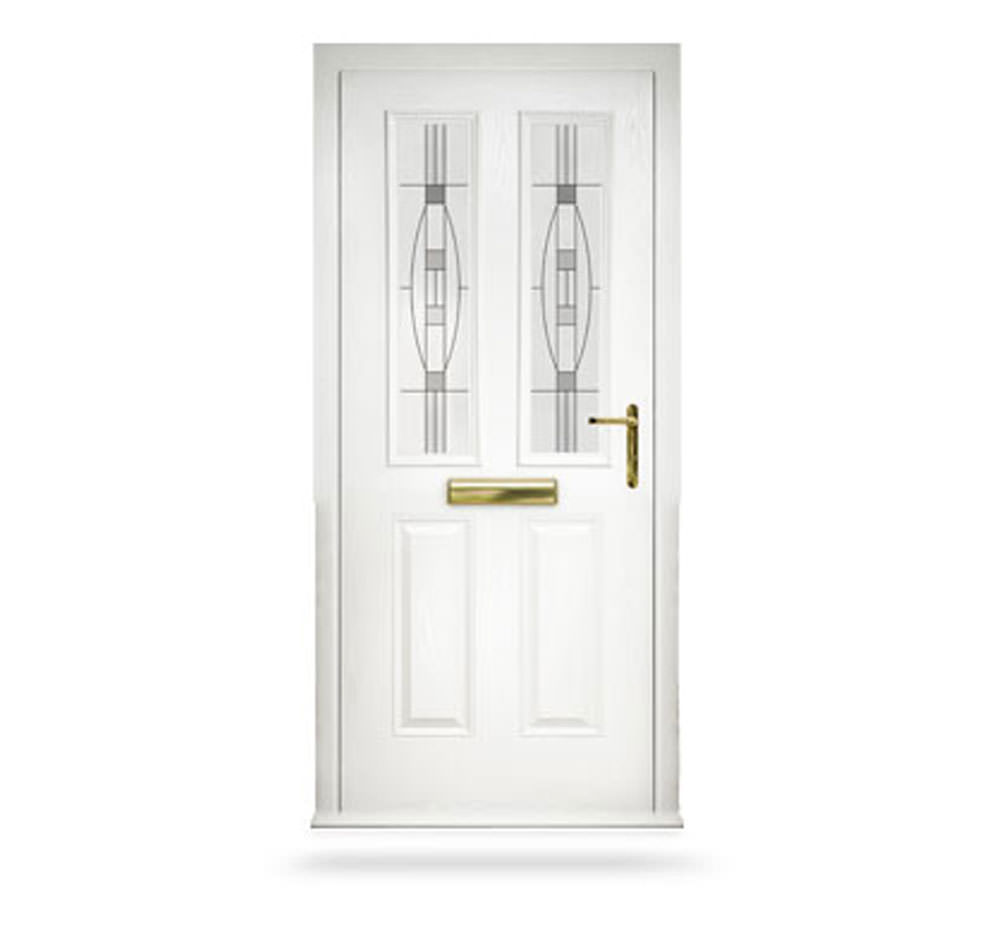 uPVC Stable Doors
uPVC Stable Doors are a fantastic way to enhance the character and multi-functionality of your Peterborough home. Featuring a double glazing design that contains autonomous sashes, you can open and close the two different halves of the door as you desire, or simply have them attach and function as a normal door.
The separation ability of our uPVC Stable Doors does not compromise on performance, with drip bars installed on both sashes you can rest assured that your uPVC stable doors will maintain their waterproofing, and continue to satisfy all year round.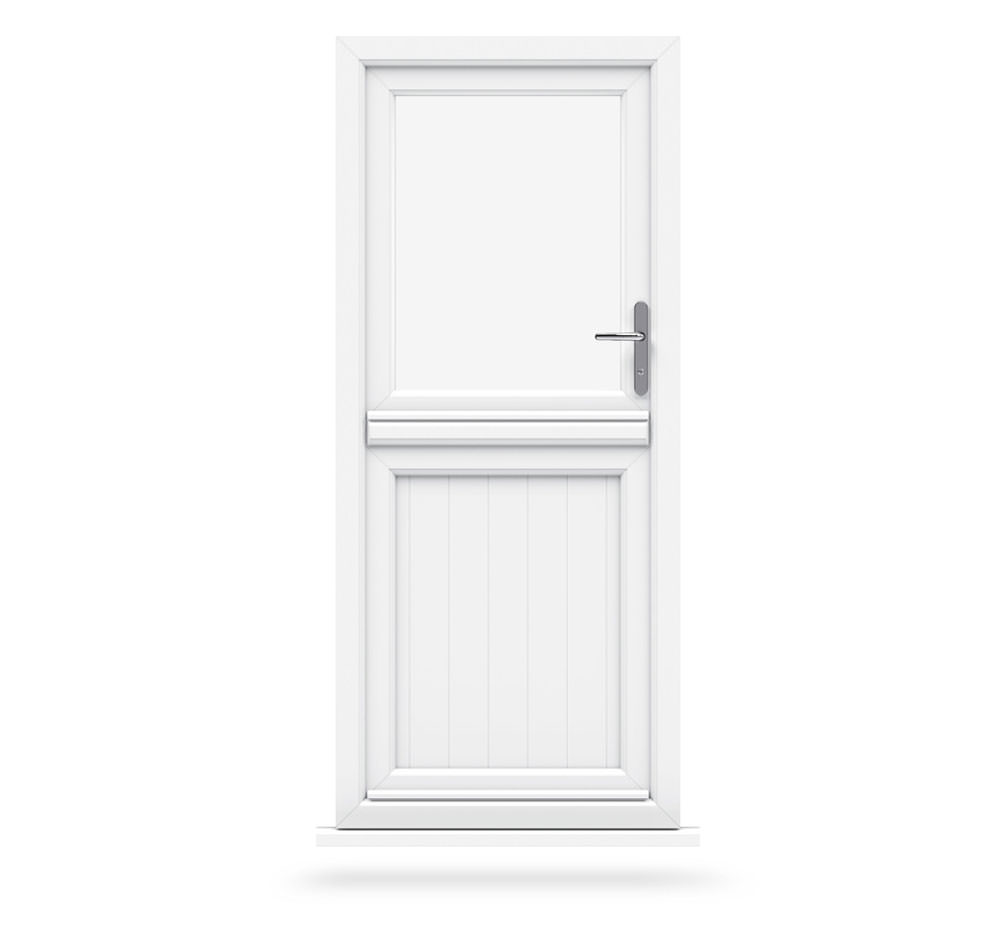 uPVC French Doors
Highly customisable, durable and aesthetically pleasing, our uPVC French doors are a wonderful all-rounder for any and all homes. The flying mullion that is signature to the uPVC French door design allows for a beautifully spacious and unrestricted opening, and will allow you maximum accessibility.
Thanks to their fantastically durable design, all of our uPVC French Doors are guaranteed against warping, cracking or discolouring. Enjoy quality that lasts, with beautiful double glazing from WFS Anglia Ltd.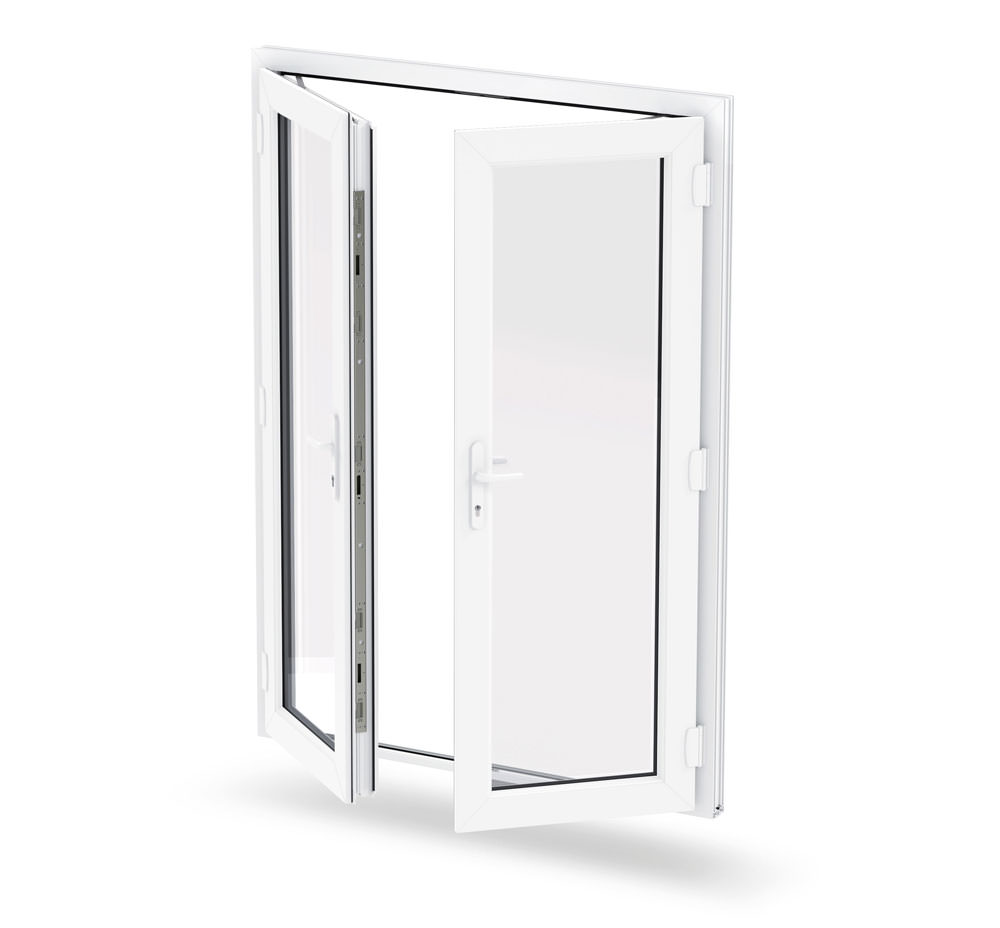 uPVC Patio Doors
All our uPVC Patio Doors feature an easy to use, multi-wheeled 'air-glide' running system, this not only eliminated the need for a swing space, it also ensures a reduction in wear and tear thanks to completely smooth operation.
In order to ensure extra Peterborough home security, all of our uPVC Patio Doors are fitted with the Yale anti-bump cylinder, which eliminates the possibility of a would-be intruder dislodging your uPVC patio doors and gaining access to your Peterborough home.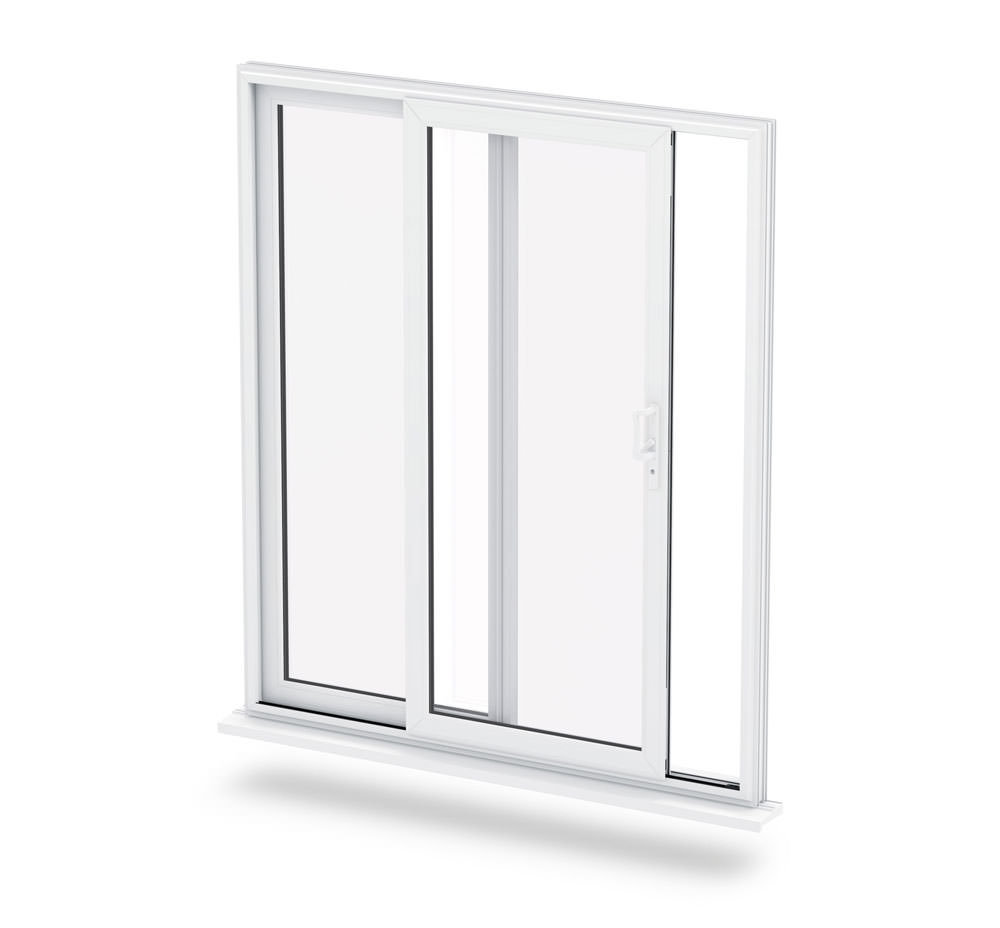 uPVC Bi-Fold Doors
Due to their slim frame, large surface areas of glass and innovative folding system, our uPVC Bi-Fold doors are able to offer a completely seamless connection to your garden, and will enable you to enjoy large amounts of light and space in your Peterborough property.
By combining the outstanding uPVC profile from Liniar, outstanding security from Yale and a beautifully modern aesthetic, our uPVC bi-fold doors will prove themselves to be a wonderful addition to any and all Peterborough properties. Don't miss out, with WFS Anglia Ltd.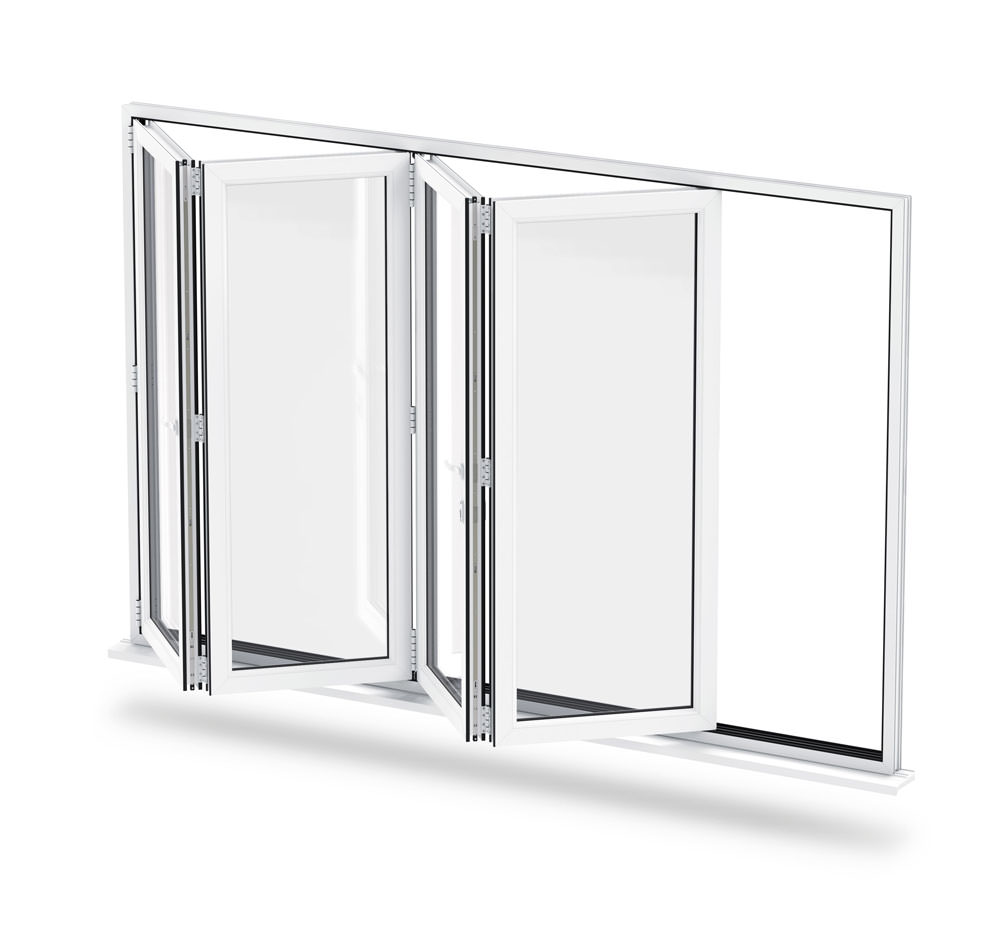 Double Glazing Prices
If you've found your perfect double glazing, you can visit us today for your free, non-obligation and instant online quote. You'll be pleasantly surprised with our outstanding competitive prices throughout the Peterborough area.
Alternatively, if you feel like you're still deciding, you can get in touch with us via our online enquiry form. A member of our team will always be hand to help you with any enquiries you may have, and it will always be a prompt and informative response.