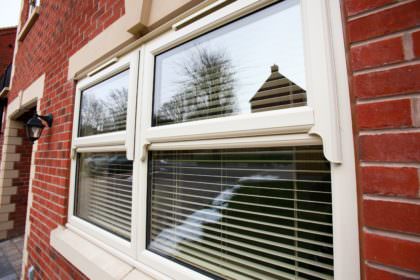 Our uPVC Windows are a fantastic way to enhance your Buckinghamshire property in a way that will bring great comfort and peace of mind. Combining a wide range of features, we offer a standard of double glazing that ensures satisfaction completely across the board.
Our uPVC Windows are available in a wide range of styles, including uPVC Casement Windows, uPVC Flush Sash Windows, uPVC Tilt and Turn Windows, uPVC Sliding Sash Windows, uPVC French Windows and uPVC Bay Windows & uPVC Bow Windows.
A uPVC Frame That Excels Across the Board
Liniar uPVC Windows
Market-leading, 100% lead-free and accompanied with a 10-year guarantee, our uPVC windows benefit greatly from the outstanding uPVC profile from Liniar. If you're looking for exceptional levels of thermal efficiency, durability and security then uPVC windows from WFS Anglia Ltd are the perfect choice for you.
Bring the pinnacle of uPVC window design to your Buckinghamshire property with our Liniar uPVC windows. The only window profile to have been designed in the 21st century, Liniar have not only met modern needs head on, they've also offered intelligent solutions to age-old window problems. Get one up on the previous generations, with WFS Anglia Ltd.
Yale uPVC Windows Security
To ensure ultimate uPVC window security, we use the unrivalled locking system from Yale. These high-security locking systems have proven themselves to uphold a world-class standard of security. By combining mushroom-steel cams and robust, security shootbolts we can guarantee complete peace of mind for you and your family.
To ensure comfort even more, all Yale locks are accompanied by a 10-year mechanical guarantee and a £1,000 security guarantee. You'll be completely covered for 10 years after your lock is installed, and in the highly unlikely event that a criminal gains access to your Buckinghamshire home via the breaking of a Yale lock, you'll get up to £1,000 towards your home content insurance.
uPVC Windows to Warm Your Cambridge Home
The Liniar profile contains multiple chambers that break up mini-convection currents and consequently trap in pockets of warm air. This means that when the day is cold and you put the heating on, that cosy feeling will not only increase, it will also stick around for longer. The increased heat retention of your Buckinghamshire property is a beautiful way to see the winter through.
These uPVC windows also allow you to see a notable decrease in your heating bills, and a wonderful decrease in your carbon footprint. With WFS Anglia Ltd, we save you money and soothe your conscience.
uPVC Windows Selection
uPVC Casement Windows
Our uPVC Casement Windows offer a simply practical and elegantly subtle option for any and all Buckinghamshire homeowners. Not only do they have plenty to offer in the performance department, you'll also be able to choose from a comprehensive range of colours, designs and opening features to get your perfect aesthetic.
Featuring a wonderful chamfered rebate, slim sightlines and durable hardware, our uPVC Casement Windows are incredibly well-rounded when it comes to performance and design. With WFS Anglia Ltd, you'll only be getting the very best.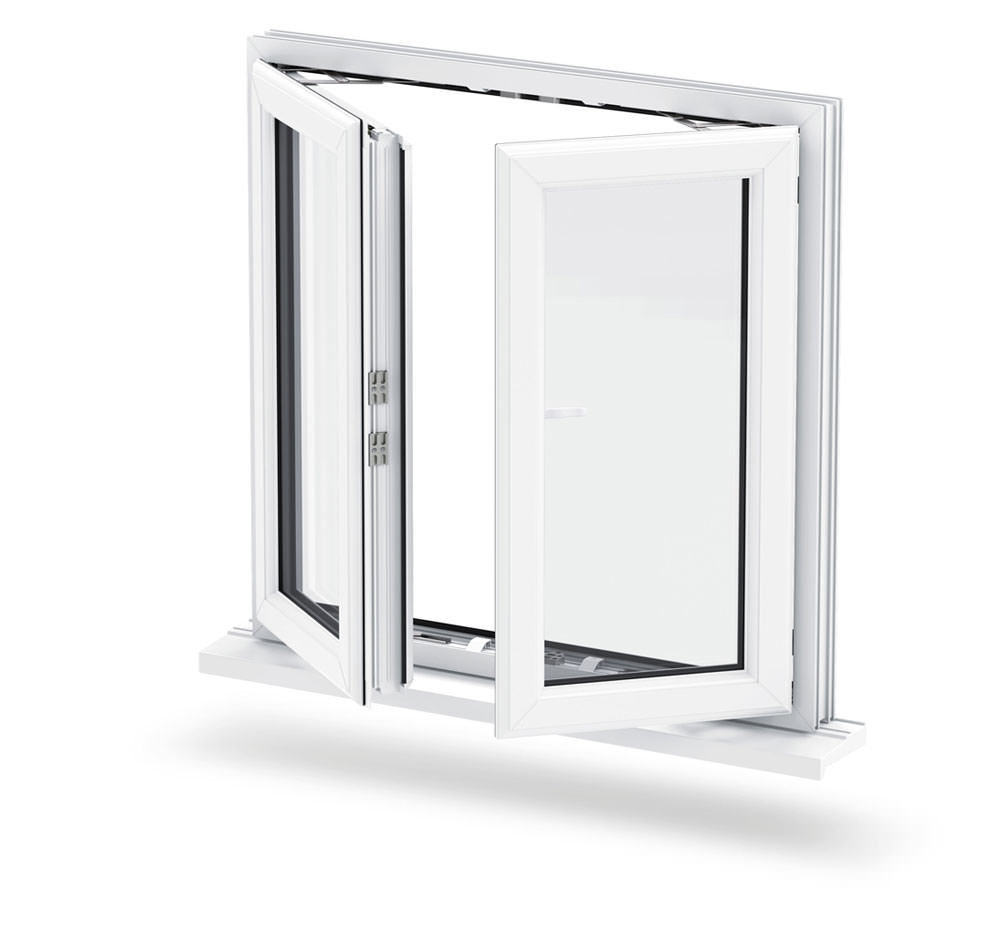 uPVC Flush Sash Windows
If you're looking for uPVC windows that appeal to the vintage-loving heart, our uPVC Flush Sash Windows are the perfect choice for you. Exuding the classic aesthetic of timber, flush sash windows echo the beautiful look of timber whilst offering none of its setbacks.
Designed for convenience, our Flush Sash Windows are incredibly low maintenance and versatile in their installation. When this is combined with the Yale locking systems and high standards of thermal efficiency, you'll be able to enjoy all the benefits in complete comfort and relaxation.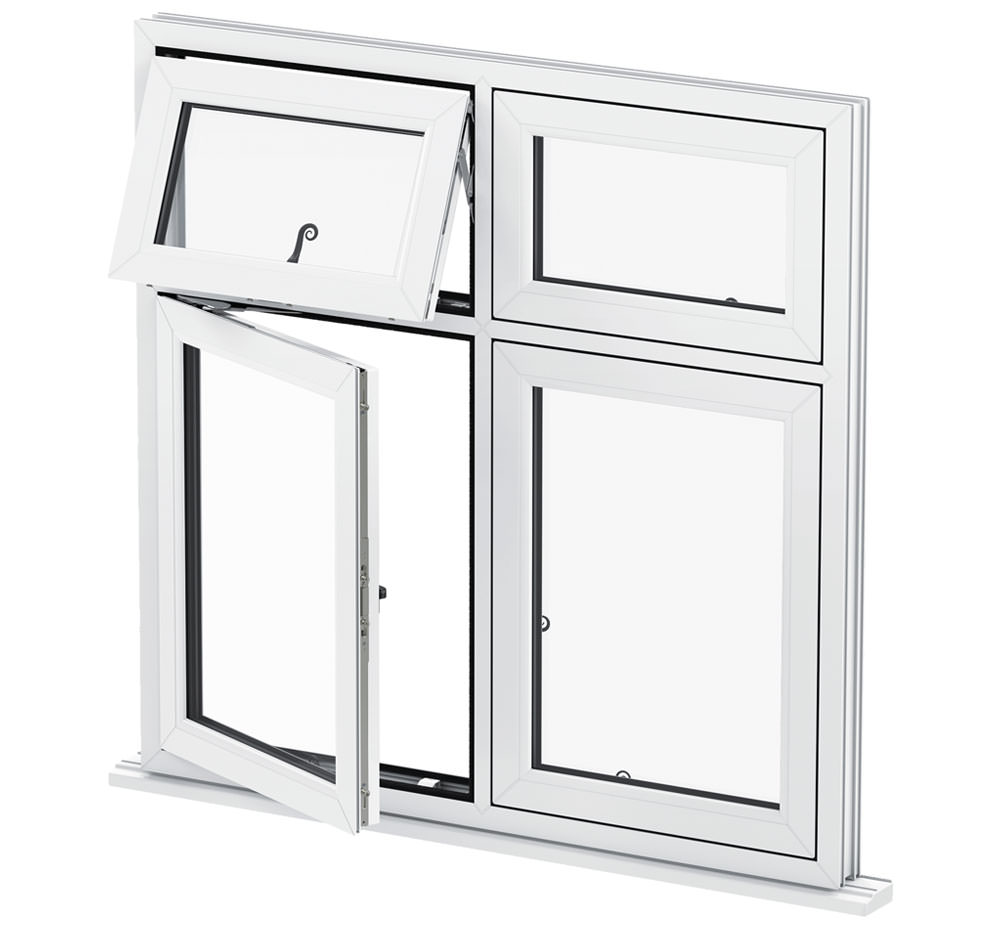 uPVC Tilt and Turn Windows
Our uPVC Tilt and Turn Windows offer the wonderful aesthetic of casement windows whilst achieving home enhancing multi-functionality. This stems from the window design enabling a unique 'tilt' function, which consequences in lockable ventilation. Enjoy a refreshing airflow without compromising on the security of your Buckinghamshire home security.
Although this innovative design may sound complex, all of the hardware is neatly integrated to ensure concealed gearing. This not only ensures a cleaner aesthetic; it also increases security because it hides potential leverage points for would be intruders. Outstanding performance all around, with WFS Anglia Ltd.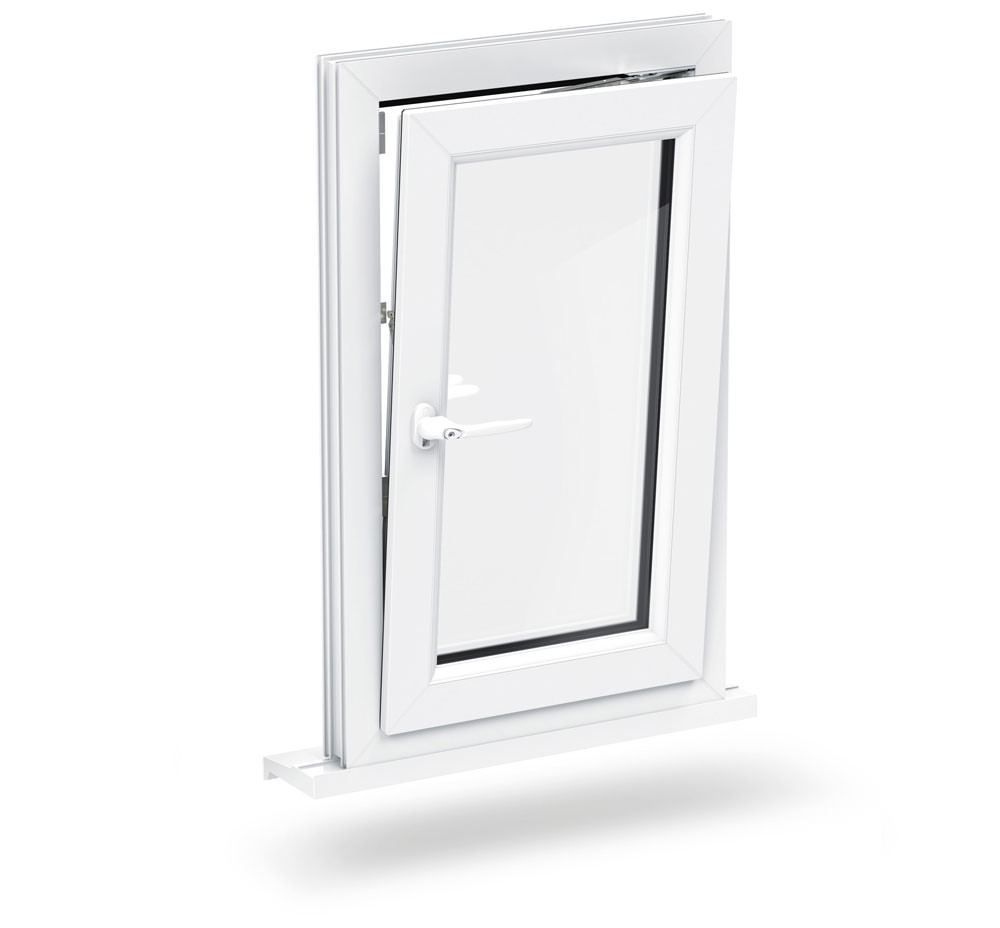 uPVC Sliding Sash Windows
A charmingly classic design, sliding sash windows have been loved for generations. We offer all Buckinghamshire homeowners the perfect combination of tradition and modern innovation. The sliding sash has a history of being cumbersome and hard to lift, which is intelligently bypassed with a cleverly designed spring balanced mechanism. With us, you'll be able to enjoy complete ease of use.
You can also enjoy a wide range of uPVC windows features, including a pivot bar, safety restrictors, sash horn decoration and concealed gaskets which offer the very best in uPVC sliding sash window design.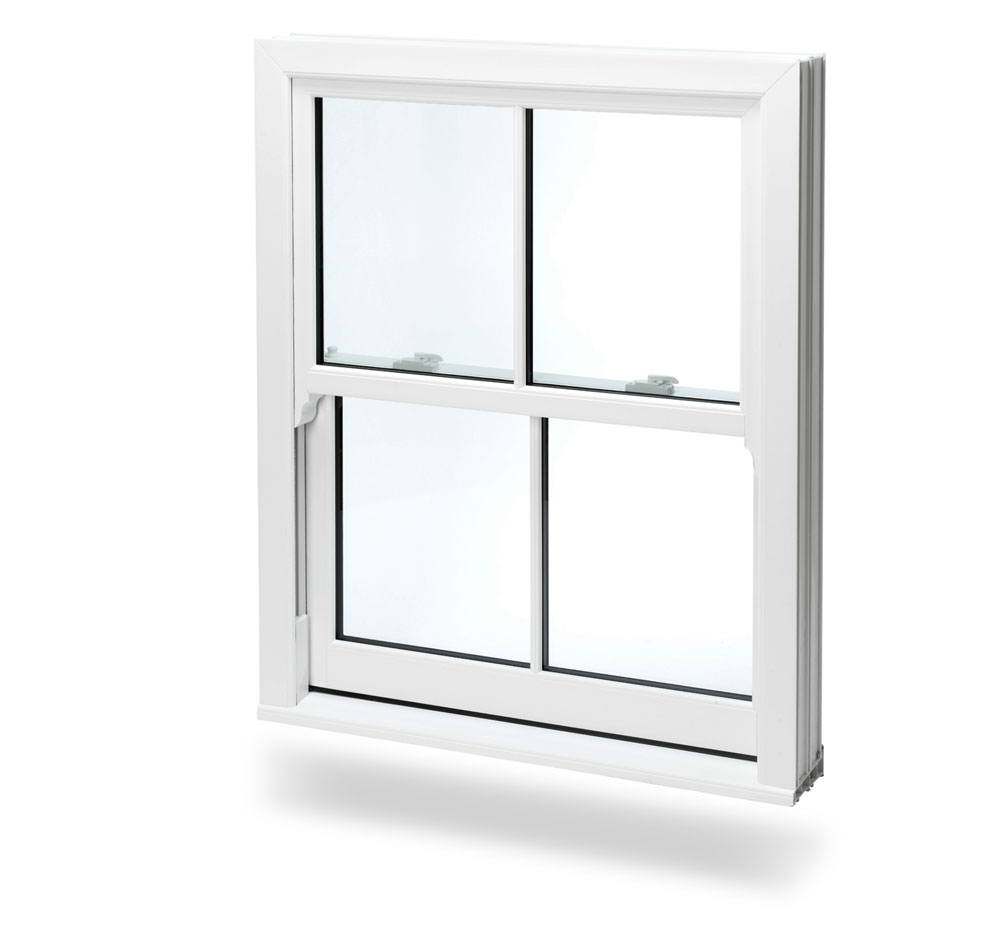 uPVC French Windows
Looking to bring a continental flair to your Buckinghamshire home with some uPVC windows? Our uPVC French Doors offer unique window features and are sure to prove themselves to be a wonderful and welcome addition to any and all Buckinghamshire property.
The flying mullion that is featured throughout all of our French Windows means that when the windows are opened, no fixtures are left behind. This results in unobstructed views and a standard of unrestricted access that allows these windows to be used as an effective fire escape in the case of an emergency.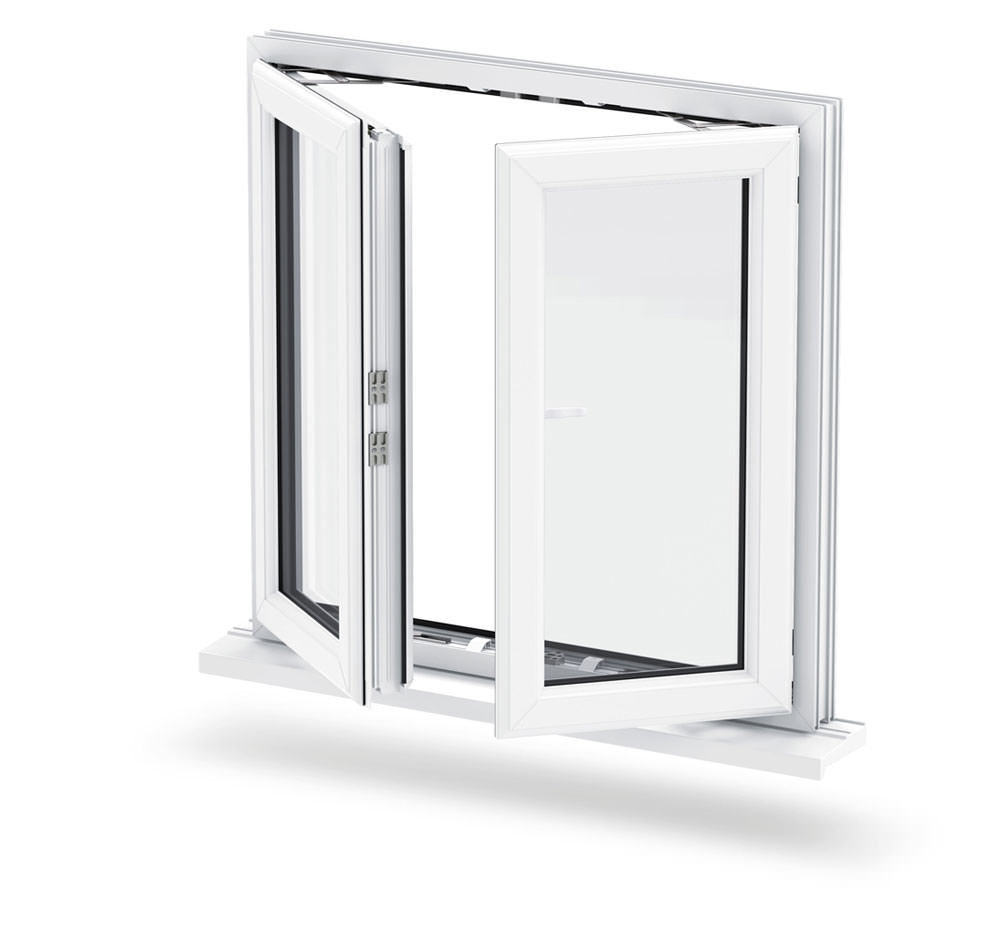 uPVC Bay Windows & uPVC Bow Windows
If you feel there are parts of your Buckinghamshire home that are dim and in need of space, then our Bow and Bay windows are a great choice for you. Grand and impressive by design, bow and bay windows protrude outwards from your home, allowing for panoramic views and increased space. Enjoy more light and more space, today.
To ensure peace of mind, our expert craftsmanship hide structural bay poles into the uPVC frame. This enables greatly increased standards of rigidity and robustness that does not encroach on aesthetic appeal.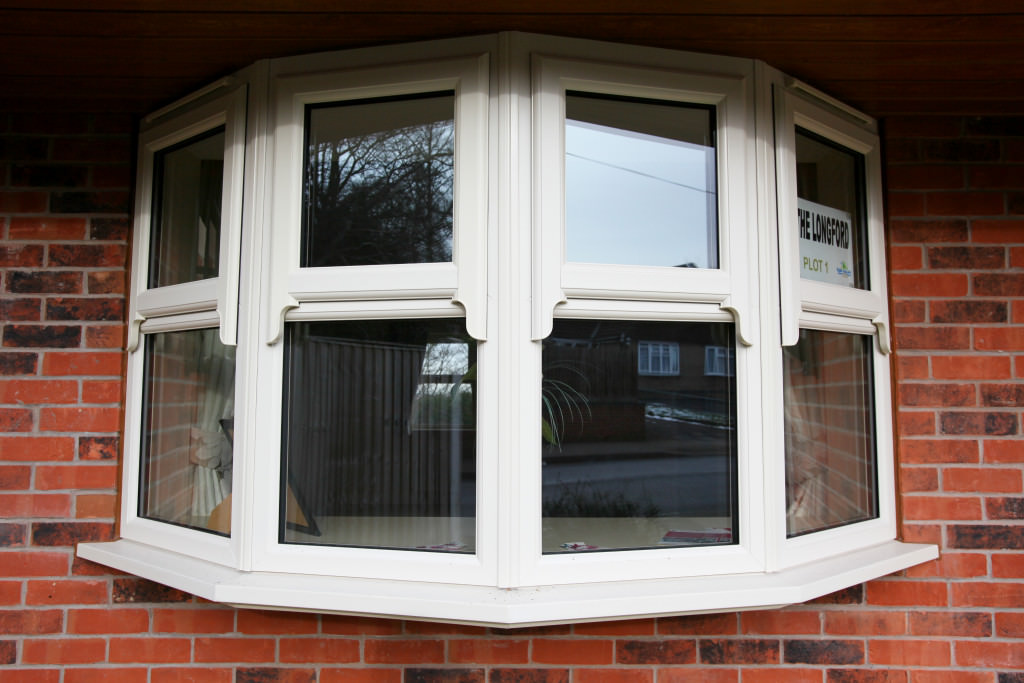 uPVC Windows Prices
Our online quoting engine is the easiest way to get your perfect uPVC Window price. It's instant, online and competitively priced to make sure you get your ideal price in no time at all.
Alternatively, you can use your online enquiry form if you feel you need more information. We'll always have a member of our friendly and helpful team ready to help you with any questions you may have.