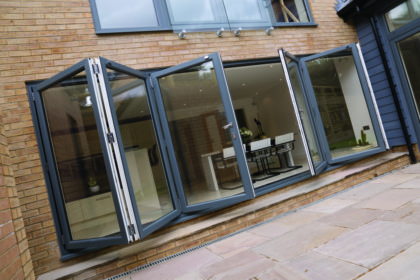 The importance of uPVC doors is known to everyone, but not everybody knows just what sort of quality they can achieve. We specialise in the outstanding uPVC profile from Liniar and the unrivalled, high-security locking system from Yale. Get the very best in WFS Anglia Ltd.
Our uPVC Doors can be perfectly suited to your Northamptonshire home and you'll be able to choose the perfect style for you. Find the right door for you from our selection of uPVC Front Doors, uPVC Back Doors, uPVC Stable Doors, uPVC French Doors, uPVC Patio Doors and uPVC Bi-Fold Doors.
Enhance Your Home with our uPVC Doors
21st Century Doors 
The uPVC used in all of our uPVC doors may look elegant and clean-cut, but it is actually the result of blood, sweat and tears. An incredibly intelligent and innovative design the Liniar uPVC frame is the only uPVC profile to have been designed in the 21st century, I know, we didn't believe it at first either.
What does this mean for you and your Northamptonshire property? It means that you'll have a one up on the generations before you because Liniar has offered incredibly intelligent solutions for age-old problems that would have been the bane of your grandad and his grandad and so on. Not only does this mean you'll have unrivalled quality, but it also means that you'll be able to enjoy a design that is perfectly suited to modern needs.
All of our uPVC doors are also accompanied with a 10-year manufacturer, which will completely cover you against cracking, warping and discolouring. We all know that uPVC frames that are aged and struggling can really bring down the aesthetic of your home, besides, we want to know that you're the envy of your Northamptonshire neighbours.
World-Class Northamptonshire Home Security 
Everywhere has its bad eggs and Northamptonshire is of no exception. We understand how important home security is for you, which is why we only leave it in the hands of the very best. All uPVC doors are fitted with incredibly high security, Yale shootbolt locking systems. These locking systems boast a 'world-class' standard of home security that will keep would-be intruders out of your property where they belong.
Liniar uPVC doors also feature multiple chambers that greatly increase and enhance inherent robustness and rigidity, resulting in a fantastic and reliable standard of base security. This will greatly increase the crime prevention capabilities of your Northamptonshire home and ensure that you can rest easy after a hard day's work. This also means that you, your family and your property will remain safe no matter what.
Also, all Yale locking systems are accompanied with a £1,000 security guarantee and 10-year mechanical guarantee. Should your locks fail within 10-years after they are installed or should your home get broken into via Yale lock you'll be completely covered, even receiving up to £1,000 towards your home content insurance, the quality of Yale dictates that this is very unlikely, though, so you shouldn't worry.
Outstanding Thermal Efficiency
One thing our uPVC doors can guarantee this winter is a home that feels like summer. The multiple chambers that are inherent to the Liniar uPVC profile are intelligently designed to break up mini-convection currents (they're still happy, don't worry) and therefore trap in lovely and cosy pockets of warm air. This in turn then greatly improves how well your Northamptonshire home holds in your heating.
Because your home will get warmer and stay warmer for longer periods of time, you'll have to put your heating on much less. Not only does this mean that you'll enjoy a heavier wallet, you'll also enjoy a lighter heart. Why? Because less heating means cheaper heating bills and it also means lower energy use, which means a lower carbon footprint.
High-Quality uPVC Doors
uPVC Front Doors
Who can deny the importance of a Front Door? They look good, they keep the wind out and they allow you to pretend you're not in when you don't want to talk to anyone. But have you ever looked past the aesthetics and thought how much they actually effect the performance of your Northamptonshire home?
Our uPVC Doors completely set the standard when it comes to performance and design. You'll be able to completely tailor your design to make sure you get the ideal fit for you, including panel configuration and glazing options. You'll also be able to enjoy a double rebate for optimal weatherproofing and low thresholds for maximum accessibility.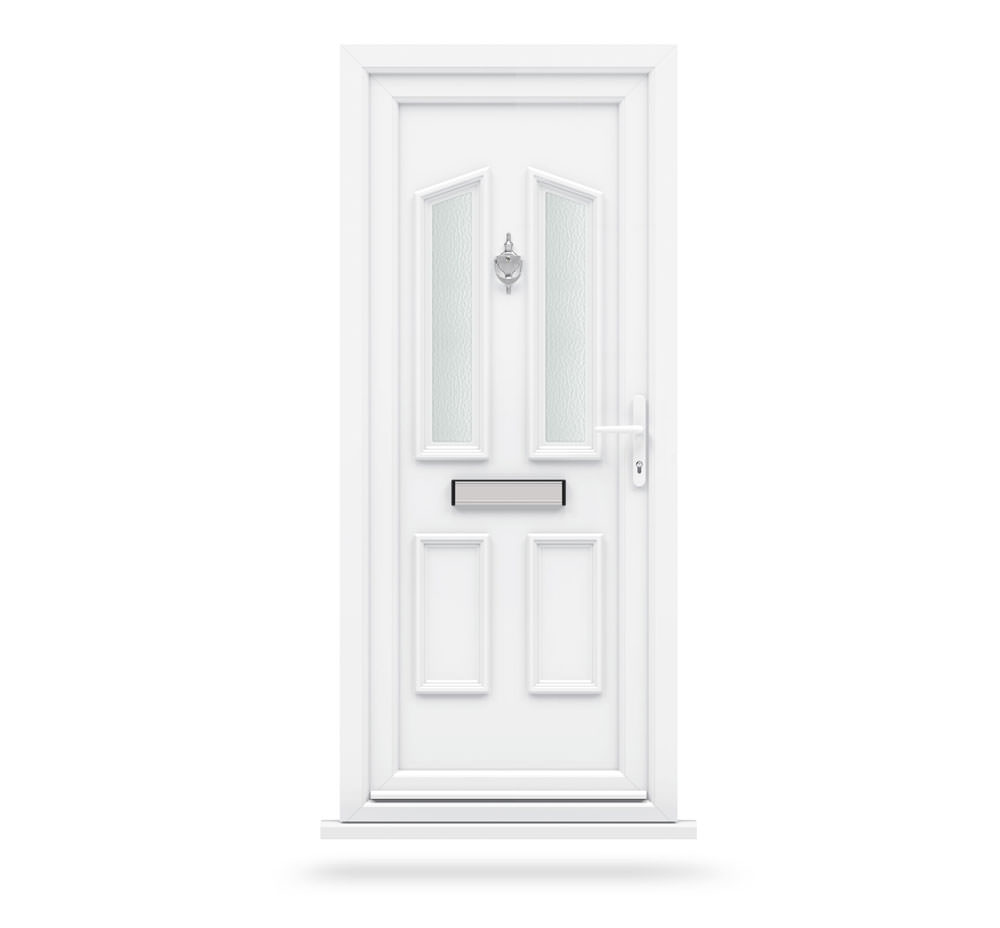 uPVC Back Doors
Back doors should specialise in reliability and practicality because they are there to secure the back of your Northamptonshire house against theft and adverse weather. Offering a fantastically cost-effective option, our uPVC doors are sure to satisfy you all the ways they should. Oh, they'll also look great whilst they do it.
A unique option for our back doors is an innovative push bar, much like you'd see on fire escapes throughout Northamptonshire. This function allows for a very quick exit should you find yourself in an emergency whilst you're at home. You'll also be able to enjoy quality gaskets and a hand crafted design to enjoy the very best in function and form.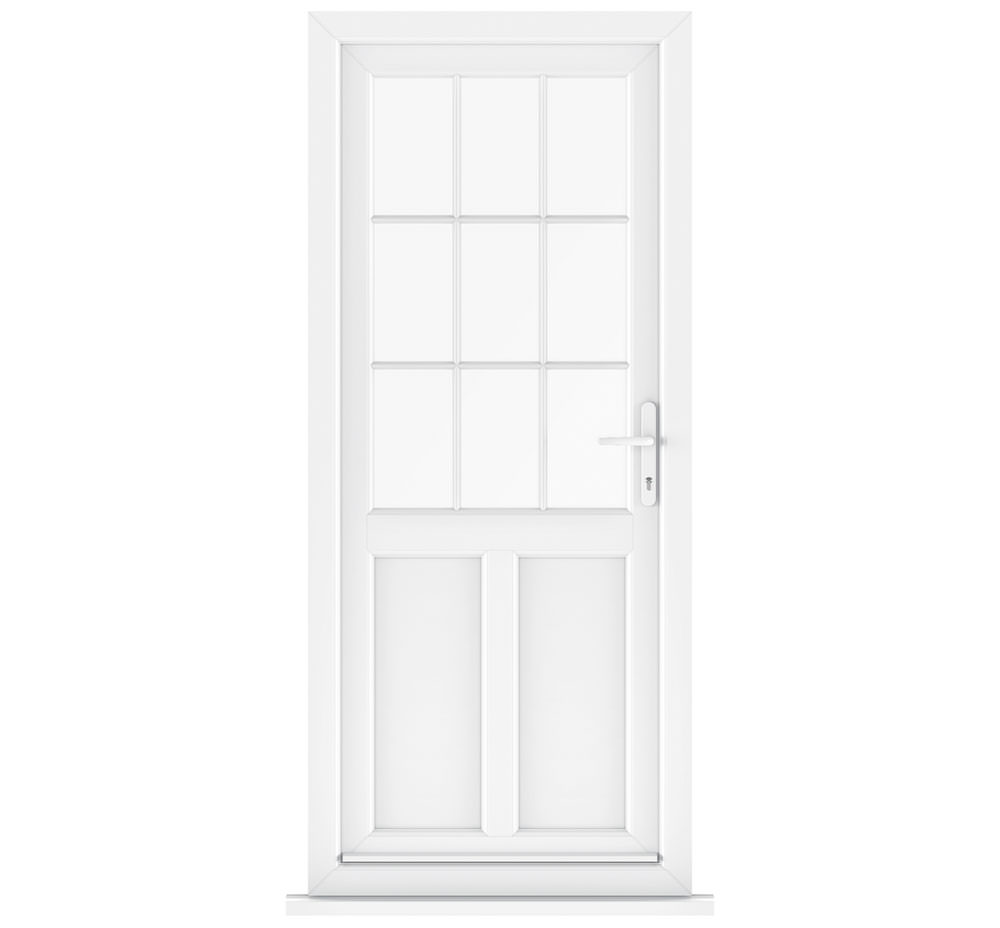 uPVC Stable Doors
We all know that beautiful country feel that comes as default with stable doors, wouldn't it be lovely to have that in your Northamptonshire home? Well, now you can. Here at WFS Anglia we offer Stable Doors that excel in all fields, surpassing your average door in security, thermal efficiency and durability.
The signature double sash design of stable doors isn't just for kicks, it also offers extended and enhanced functionality. You'll be able to operate the sashes separately from each other which then allows you to enjoy increase ventilation without having to compromise on home security or the safety of your loved ones. We also fit double drip bars to protect you from that pesky rain.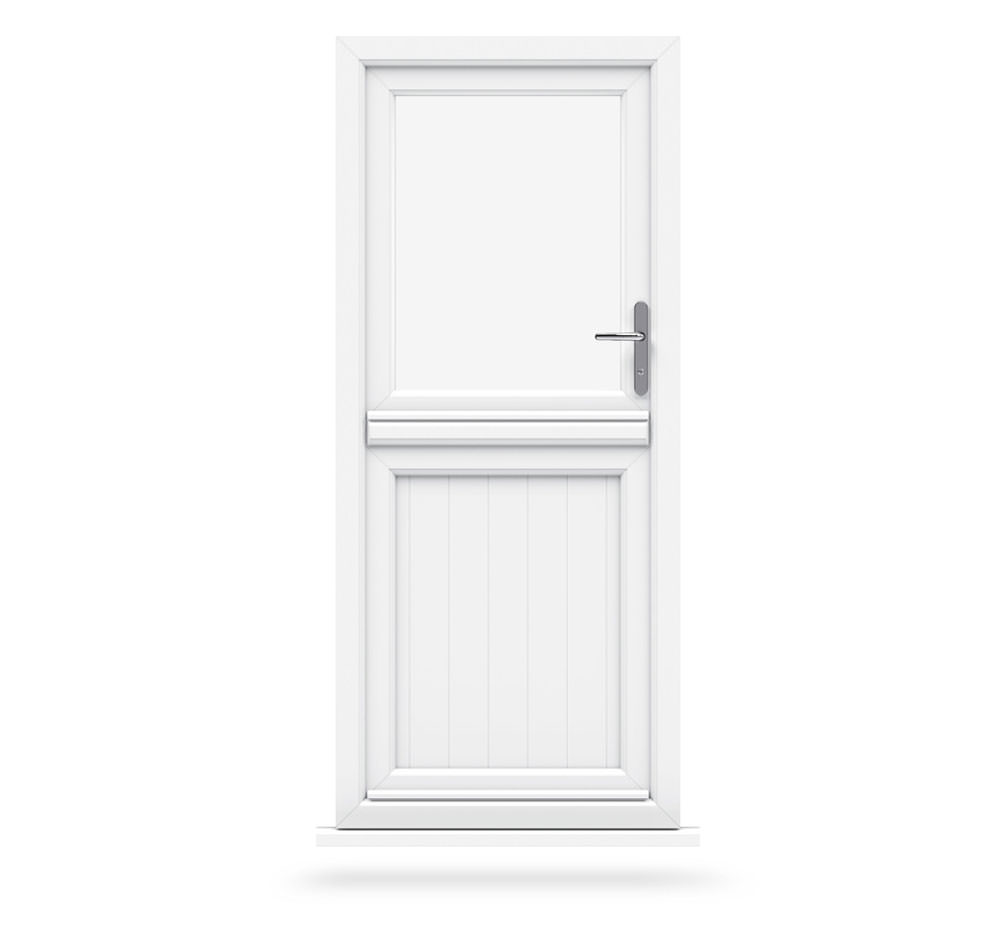 uPVC French Doors
Looking for the style and elegance of French décor, but don't want to go to France for it? Our French Doors are the perfect way to achieve just that. Offering a wonderfully crisp and clean aesthetic, French doors are the ideal way to bring a cultural flair to your Northamptonshire property. Don't settle for less!
One stand out feature on our French Doors is the intelligently designed flying mullion, which moves when the doors are opened. This lack of permanent fixture allows you to enjoy views and accessibility that isn't ruined by a mullion that won't move. We also fit all of our French Doors with safety restrictors, which stop the doors opening too far and damaging themselves.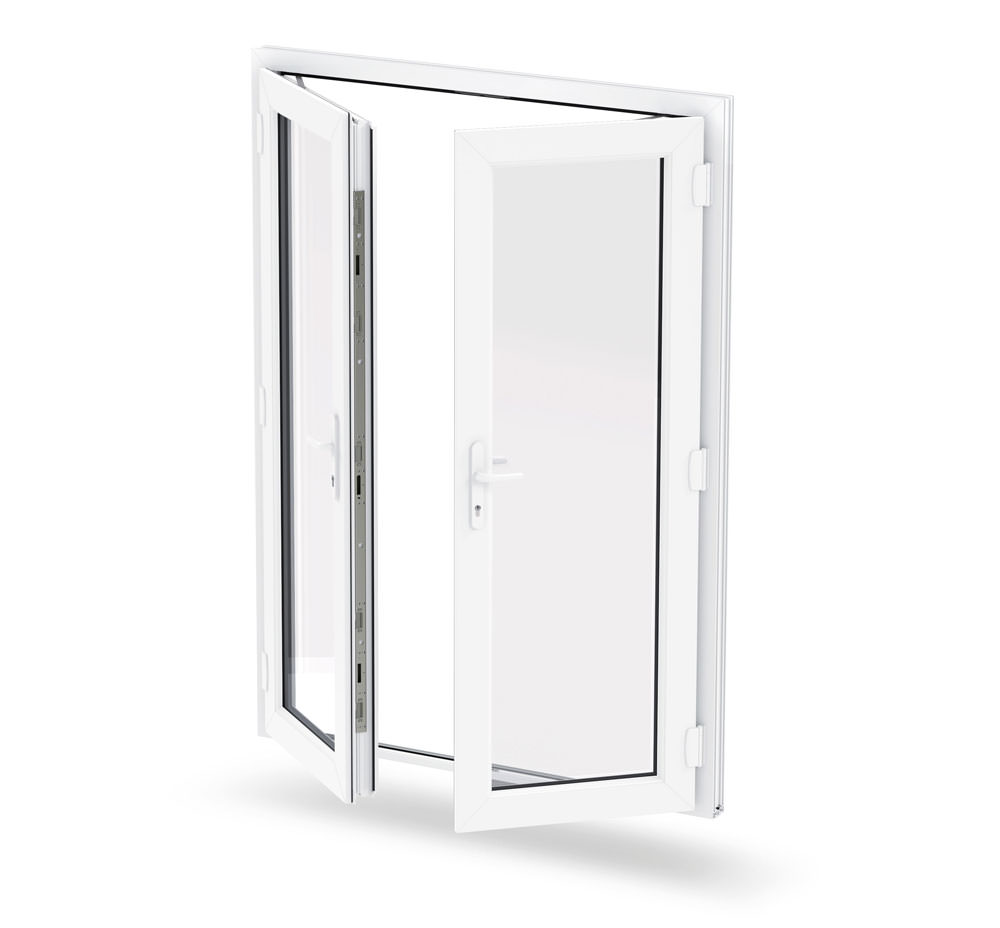 uPVC Patio Doors
uPVC Patio Doors are the experts in maximising the space and light of your home. Because they don't operate on hinges, and instead operate on a super smooth 'air glide', multi-wheeled running system, you won't have to worry about allowing for any swing space. This means that the only space the doors need is the space in which they are installed.
To ensure maximum home security we also fit all panels with the innovative 'anti-bump' cylinder system from Yale. This ensures that the door cannot be dislodged, therefore giving access to unwanted visitors. With maximum safety in mind, we only use a child friendly design that ensures your little loved ones will not get their fingers trapped.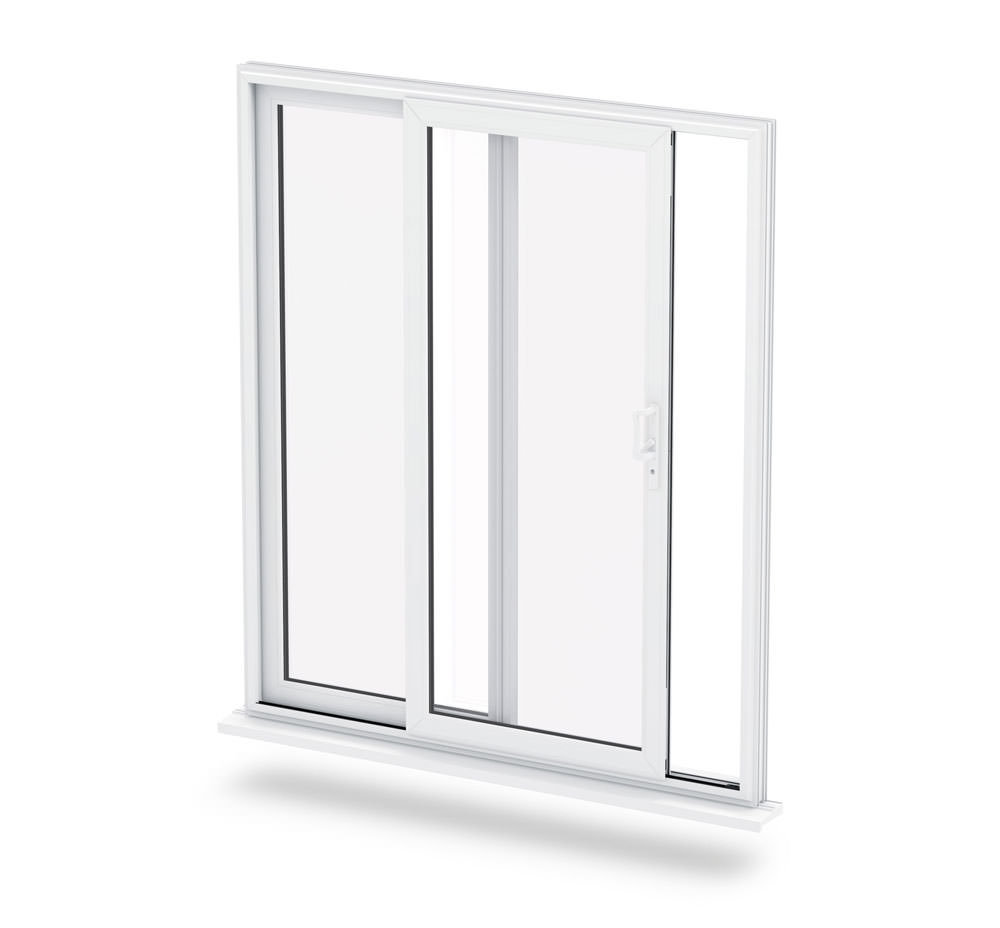 uPVC Bi-Fold Doors
Our uPVC Bi-Fold doors have proven themselves to be a fantastic addition to any Northamptonshire home and it's easy to see why. They exude a modern design that technically impressive and yet aesthetically elegant. The multiple panels easily fold away to give you a simple, yet effectively seamless connection to your garden, perfect for gatherings.
Although complex, our Bi-Fold Doors are incredibly versatile and can be fitted into all manner of homes, both modern and traditional. You'll be able to choose from 2-7 panels as well as how they open and in what order. We want things to be as easy as possible for you, so we'll strive to make that so.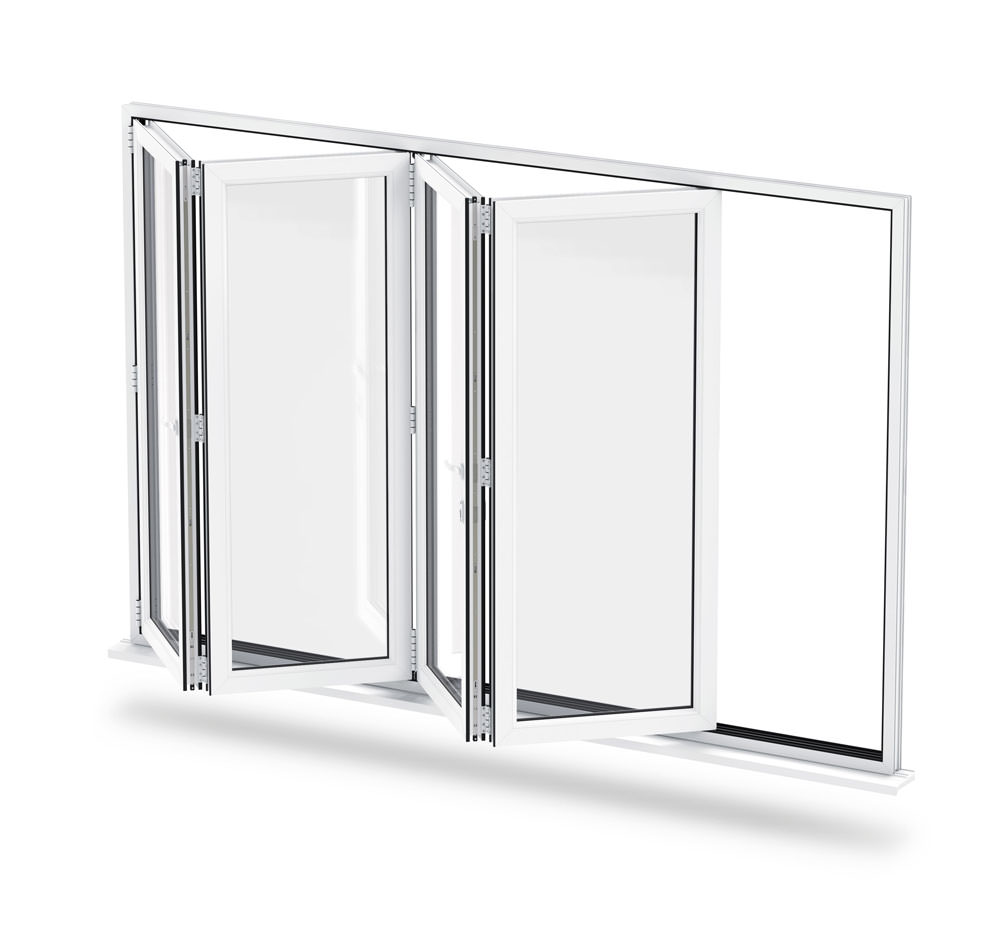 uPVC Doors Prices, Northampton
Sold on our uPVC Doors? All you have to do is use our easy to use, instant and free online quote generator to get incredibly competitive prices in the Northamptonshire area. You'll amazed at the quality to price ratio.
If you're still scratching your chin, then all you need to do is get in touch with us via our online enquiry form. We've got a lot of know-how and we'll be happy to help you with any questions you may have.